Second homes are used as vacation homes, investment properties or rental income. However these homes are used, they still need care. How can you take care of this home if you are not in it often. HomeZada Deluxe gives you the capability of taking care of up to three homes. These homes can be your rental properties, your vacation homes or even your parents homes for estate planning and home maintenance purposes. 
Adding an Additional Property
Here is how you can add additional properties to your HomeZada Deluxe account. Once you have logged into your HomeZada account, you will arrive at your dashboard. On the top tool bar of your dashboard you will see the term Properties.

Once you click on the properties button, your properties will appear. This HomeZada Premium account has several properties in the system. If you do not have a HomeZada Premium account, you can upgrade your account while signed into your HomeZada account. On the far right, you will see + Create Property. Click this button to add a new property.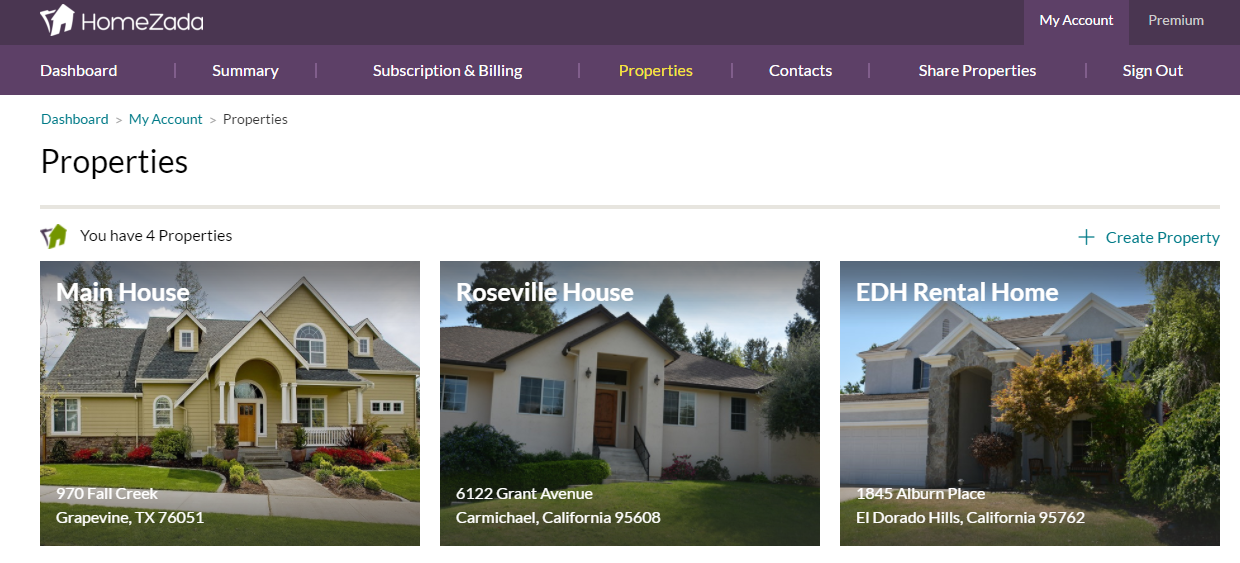 You will then receive the same wizard that will walk you through the setup for the new property you want to track.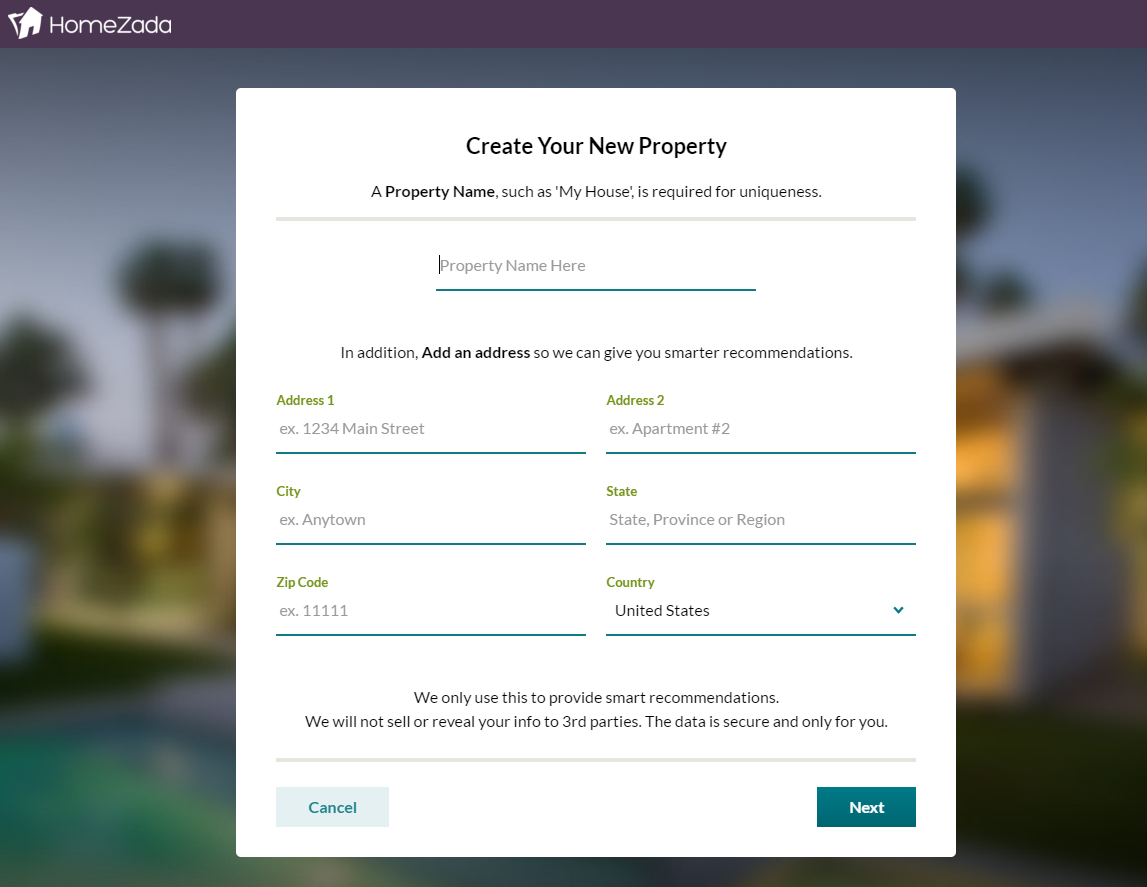 Once you have finished the setup wizard, you will have the additional property to track in HomeZada.
If you have any problems, please visit our online chat or call or email us to walk you through the functionality. If you are looking to track more than three homes, we recommend you use our HomeZada Professional solution.