Guest Blogger: Chloe Taylor
Simplicity is the ultimate sophistication. – Leonardo da Vinci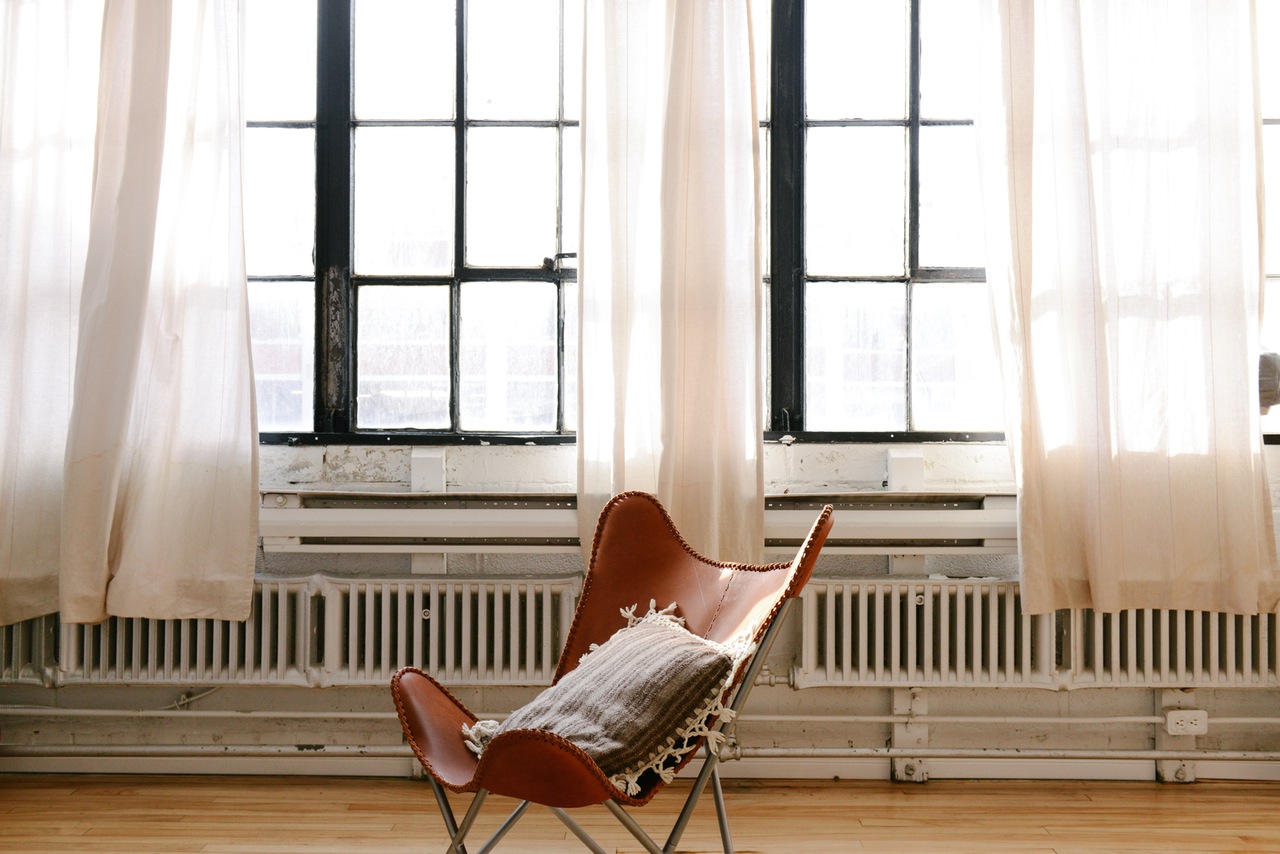 source: pexels.com
Minimalism is one of the highest forms of elegance. Just as in fashion nothing can surpass the refines of little black dress, in décor there is no trend more subtle, yet more sophisticated than Scandinavian. The allure of Nordic homes lies in the clean lines, subtlety and utility. So, it should not be a surprise that this décor is taking over the world, in time when we are overwhelmed by things we do not need or even like. This is the perfect reason to get inspired by Swedish and Norwegian homes, which are a true paradise for the eyes of a décor perfectionist.
Clean and De-Cluttered
When we say "minimalism", we truly mean it. Scandinavian décor does not put up with any kind of clutter or overcrowded space.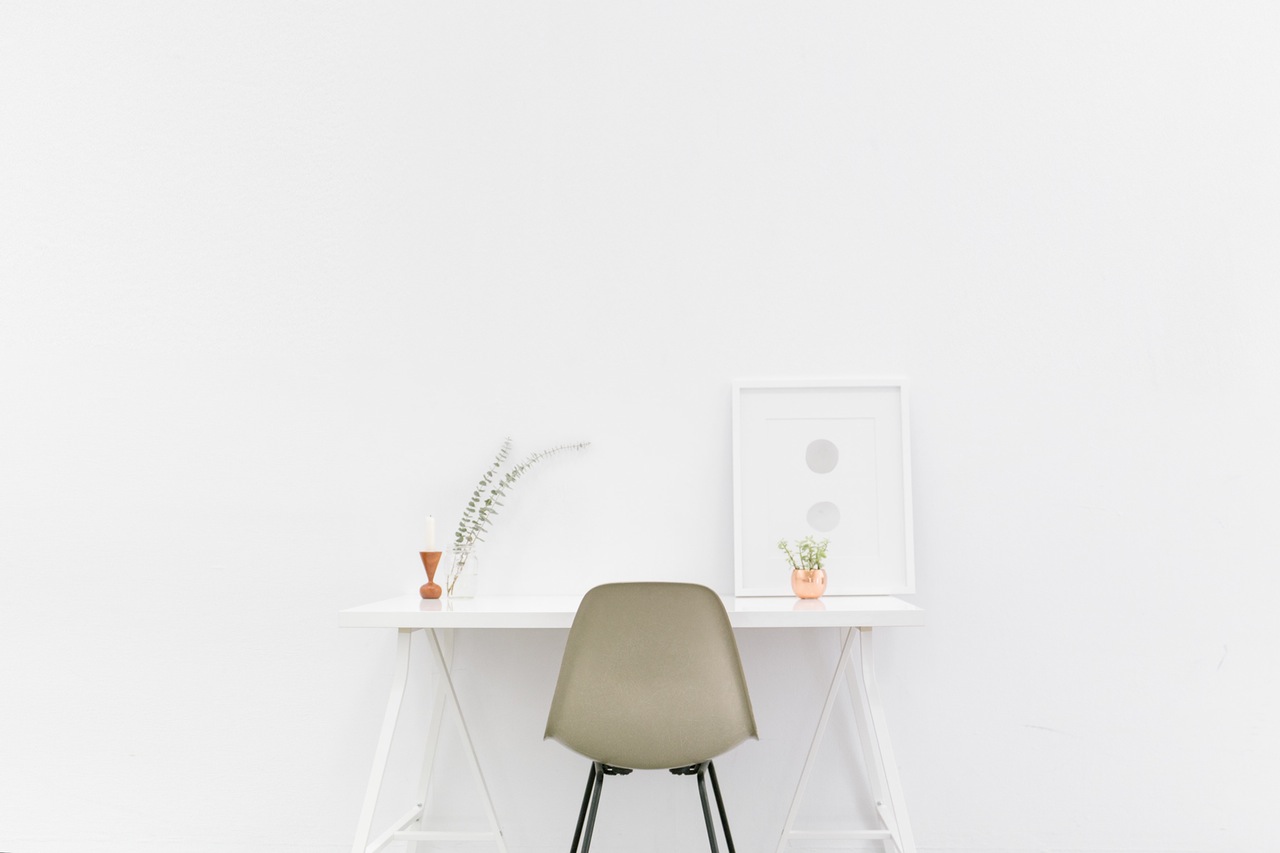 source: pexels.com
Open shelving is an option only if the accessories are displayed proportionally and minimally. Otherwise, nothing is exposed, and everything is perfectly packed in streamlined functional storage. In a Nordic room, eyes travel around uninterrupted by scattered things of different colors and shapes.
A New Kind of Neutral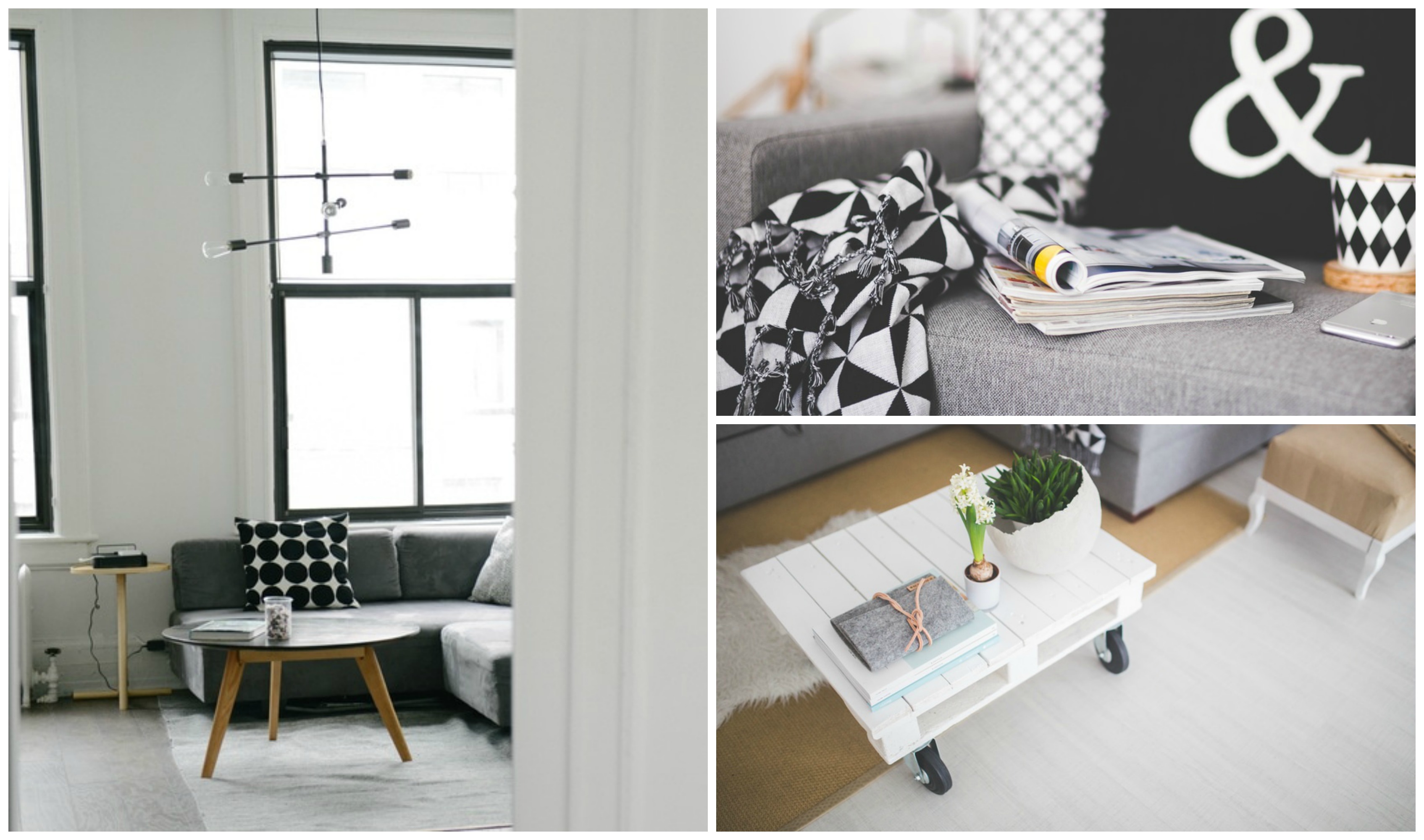 source: pexels.com,  pexels.com, pexels.com
When it comes to using neutral colors on the walls, decorators usually decide for beige or white, but they tend to neglect the grey, because they think it reflects boredom and emotionless. However, if you are familiar with color psychology, you must know that grey also represent compromise, elegance and formality. When combined with other colors of Scandinavian décor (white, cool blue, natural wood, pastels and green), grey can create an ideal contrast that makes the space soft and gentle.
Exposed Wood
Contrasting the cool elements of the décor, exposed wood gives a sense of warmth to the space. You will never see wall-to-wall carpeting in a Scandinavian home, rather a light wooden floor with a small accent natural fiber rug. Besides the floors, slatted walls sooth the eye in such a space and claddings on the ceilings additionally warm it up.
The Subtleness of Pastels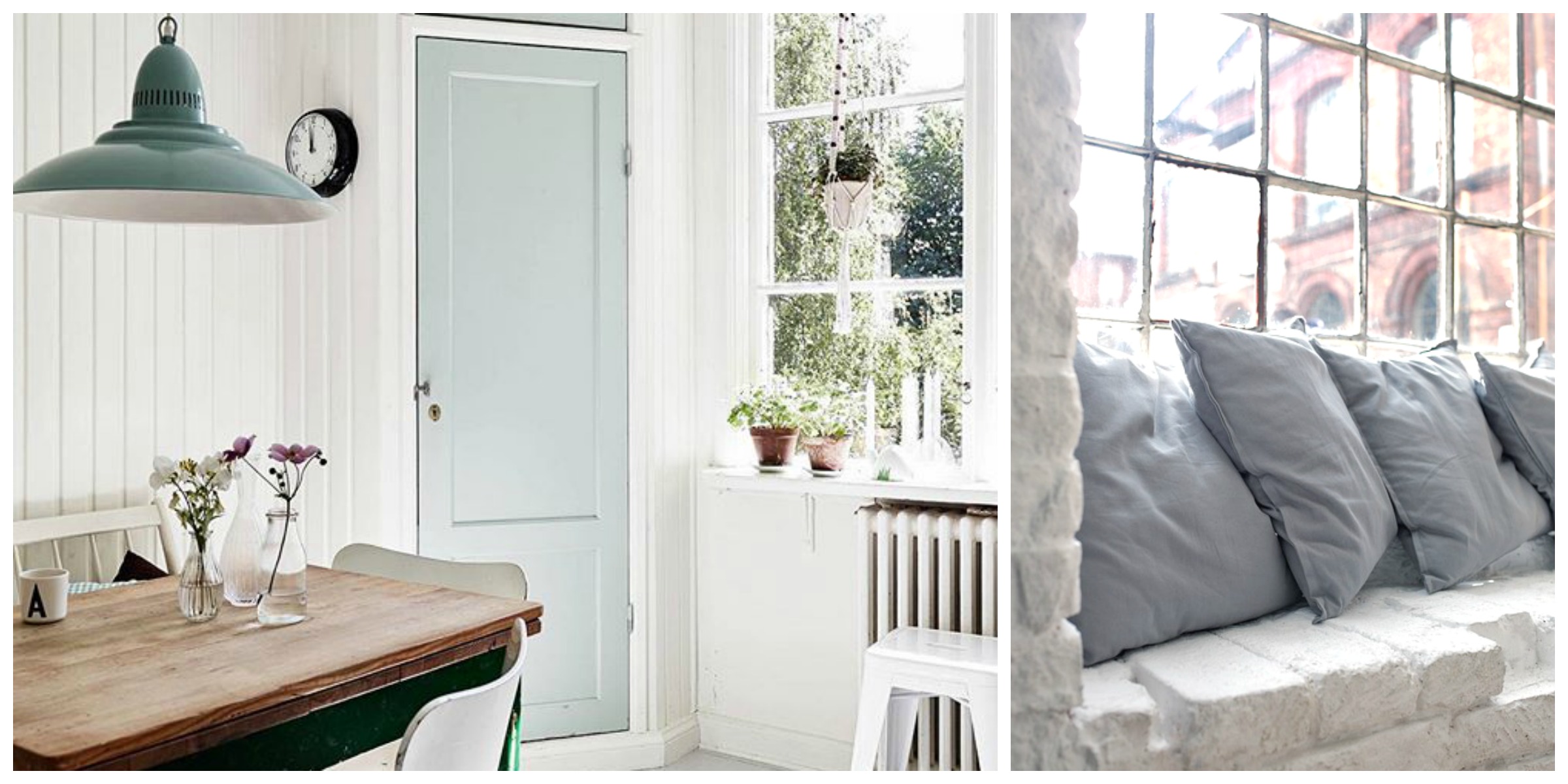 source: flickr.com, pixabay.com
Nordic décor can sometimes seem a bit too masculine, which can be toned down by using pastel colors for the furniture (a focus sofa) and accessories (flower vase). This year is the perfect for trying out that style since Pantone's two colors of the year (Rose Quartz – warm pink and Serenity – cool blue) would ideally fit into this design.
Clean Forms
One of the most obvious distinctions of Scandinavian décor is the cleanness of forms, in everything from architecture to accessories. This simplicity is not only unburdening for the eyes, but also very functional for the design itself. It enables perfect arrangement of the furniture without occupying too much space. A couch with clean lines and straight shape will be a better fit if you want to make the room seem bigger and actually have more space, than some with a round modern design that will be difficult to bypass.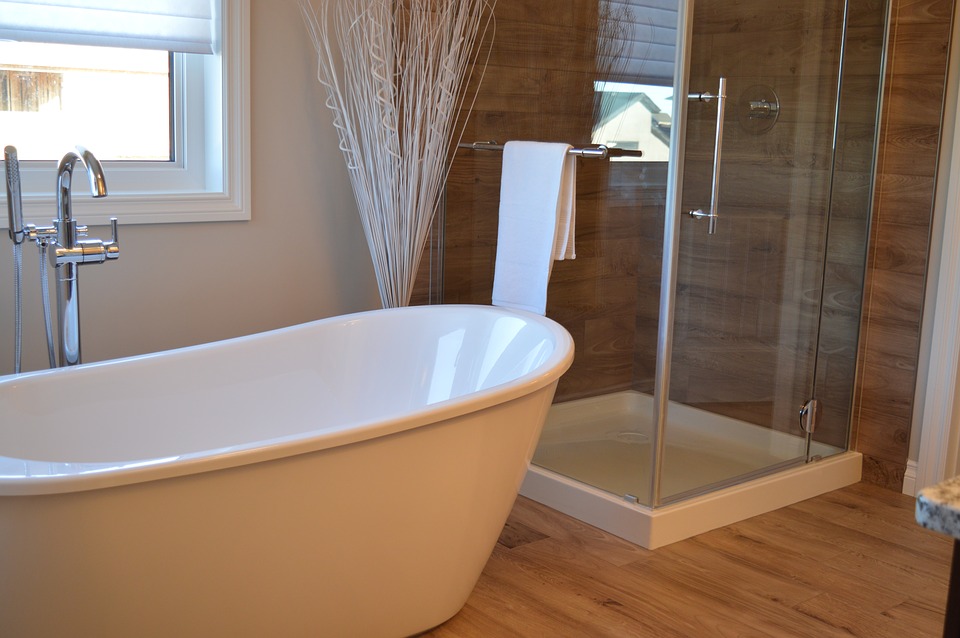 source: pixabay.com
 Although there is a general attitude that, in Nordic décor, it is best to use modernist pieces, there is no need to steer away from the antique ones either, especially if they have a simple and a regular shape.
Light as an Accessory
Being that nearly sixty days a year Scandinavians deal with the phenomenon of polar nights, lighting plays an important role in their homes. Naturally, the best possible way of getting more light is by installing large windows and enormous glass door. Still, artificial lighting sources can serve a purpose too. Layering the lighting solution by installing overhead, ambience and interest lights is a start. Since Nordic countries are some of the most eco-conscious countries in the world (according to Business Insider, they occupy several on the world's greenest countries), it is only normal that the bulbs used in their homes to be LED, instead of incandescent.
The Art of Displaying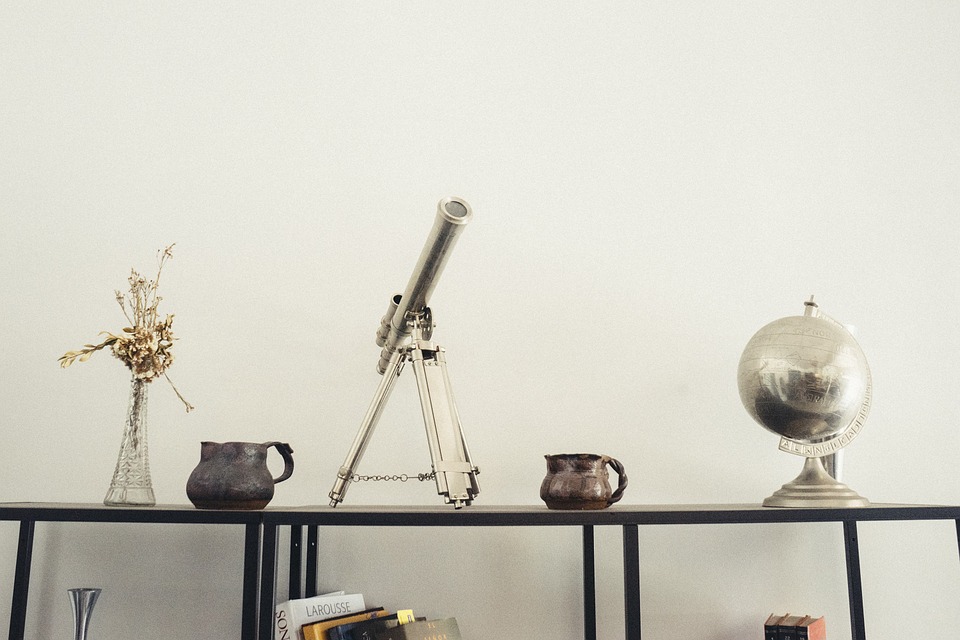 source: pixabay.com
The general principle considering accessories in Scandinavian décor is scaling back. As you may have noticed from the very beginning, with this style it is important to avoid clutter at any cost, and a crowd of diverse accessories can actually work against you. The rule that is almost always applicable to accessories, does not count here. One or two pieces that pop up in regard to color and shape are allowed, but no more than that. The others should blend with the prevailing décor, or be grouped based on their similarity. Some of the most typical accessories for this design are monochromatic wall art prints, shaggy neutral pillows, knitted blankets, geometric shapes and patterns, etc. Scandinavian interior is also rich with plant life, from hanging planters with philodendron to a chain cactus on the kitchen counter.
The underrated elegance of Scandinavian minimalism is the goal to strive for, it is like home decorating growing older and mature, and ditching the flashy sparkly items for pure and simple style.
About Author: Chloe is an art historian, DIY enthusiast and interior design geek. She enjoys researching and writing about various aesthetics and art related topics. Her biggest dream is to travel the whole world and take some stunning photographs of beautiful places. You can find Chloe on FB, Twitter, and G+.