By Kerrie Kelly, ASID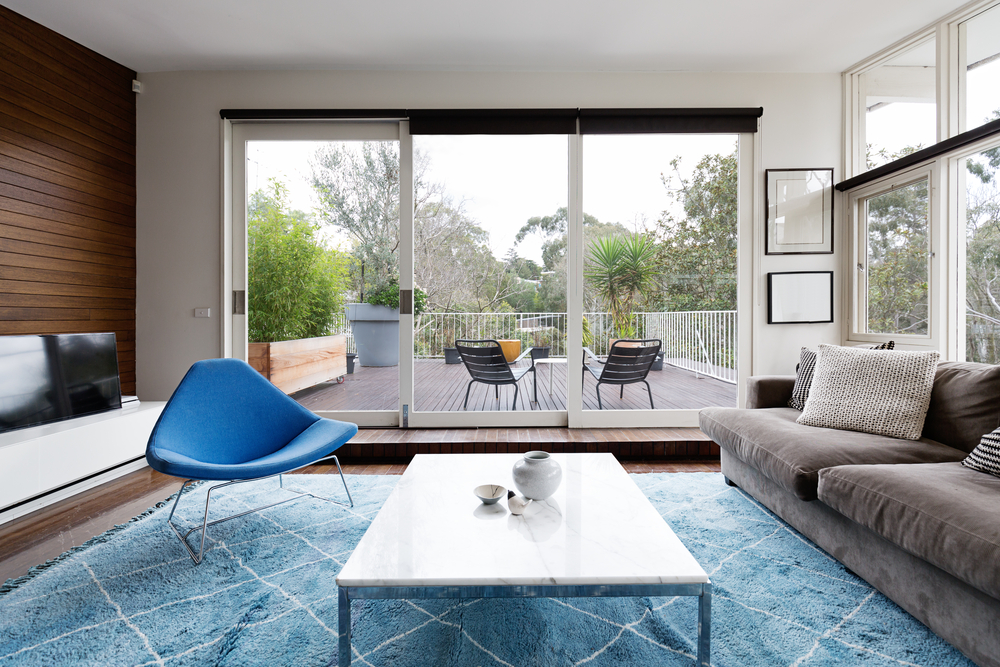 Accent chairs not only provide additional seating, but they're also great at showing off your personality. They can introduce a new style reference, color or shape into the room. Accent chairs are great for when guests want to lounge around the house or for cozying up with a book on a rainy day. From classic to contemporary, there's an accent chair style for every personality. Let's take a look at some ways to style and accessorize them to make them one of a kind.
Traditional and Transitional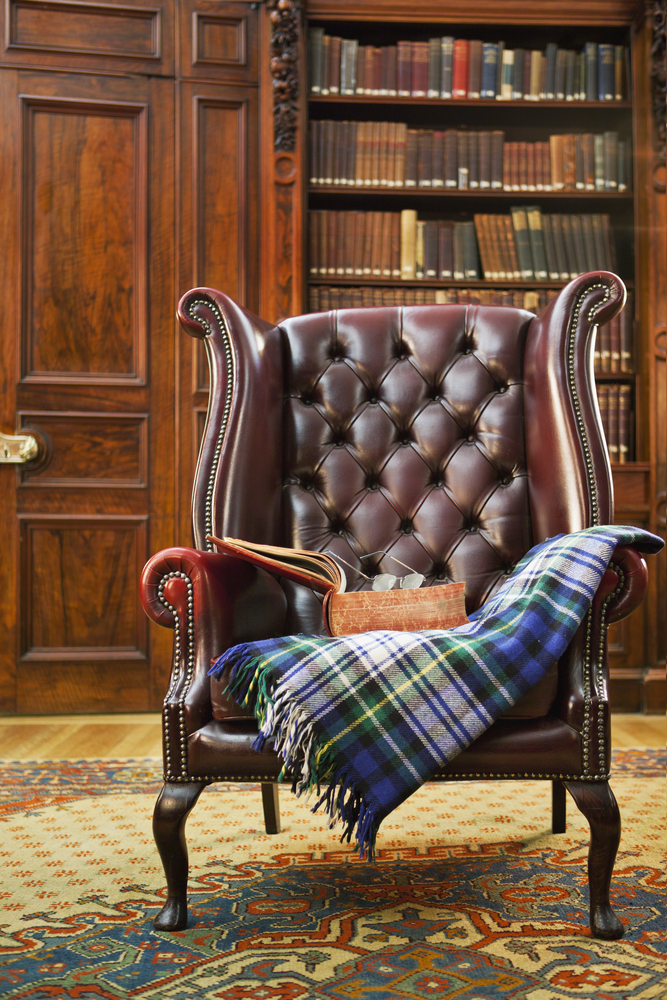 Traditional accent chairs like a classic wingback or a prim and proper barrel chair have been a staple in homes for centuries. They're still popular as ever, and rightfully so. The classic wingback is a prime example. With its signature tall back and wide wings, this chair historically was used to shield cold drafts in the olden days. Nowadays, it's perfect for making a bold statement in traditional and transitional spaces. This chair is great addition to your fall decor, whether it's placed a corner of a room or perched in front of the fireplace. Because it stands on its own in terms of scale, it's a wonderful compliment to a large sofa. Switch it up by using classic wingback chairs at the head and foot of a dining table—it'll make those sitting in them feel like royalty.
Make it your own: Make your wingback chair bolder with updated upholstery. Deep accent colors and fun patterns can make your chair even more of a statement. Chic neutral fabric and contemporary patterns can lighten up this heavy accent chair and make it a prime fit for more transitional spaces.
Mid-Century and Scandinavian

Mid-century modern and Scandinavian design are behind some of the world's most quintessential accent chairs. Famous chairs like the Eames Lounge Chair, the Egg Chair and the Barcelona are still produced, with copies of them frequenting every major modern space and hip magazine imaginable. An icon of the modern design, the Egg Chair by Arne Jacobsen is like a trench coat: It's been around forever and it's a statement piece that's always in fashion. With large swooping lines and a high back, the Egg Chair is a modern take on a classic wingback. Like the wingback, this chair is ideal for a space where it can shine as a focal point. Add modern flair to a bedroom with an Egg Chair and chaise in a corner, or flanking a sectional or sofa.
Make it your own: The beauty of the Egg Chair is its ability to work with all palettes. For earthy modern spaces, stick with a neutral color palette on the chair so it doesn't overpower the space. For those spaces that don't branch far from subtle whites and sleek grays, try a neutral pattern to add more texture and dimension to really make your accent chair pop. Add a fun shag pillow or blanket and you're ready to go.
Contemporary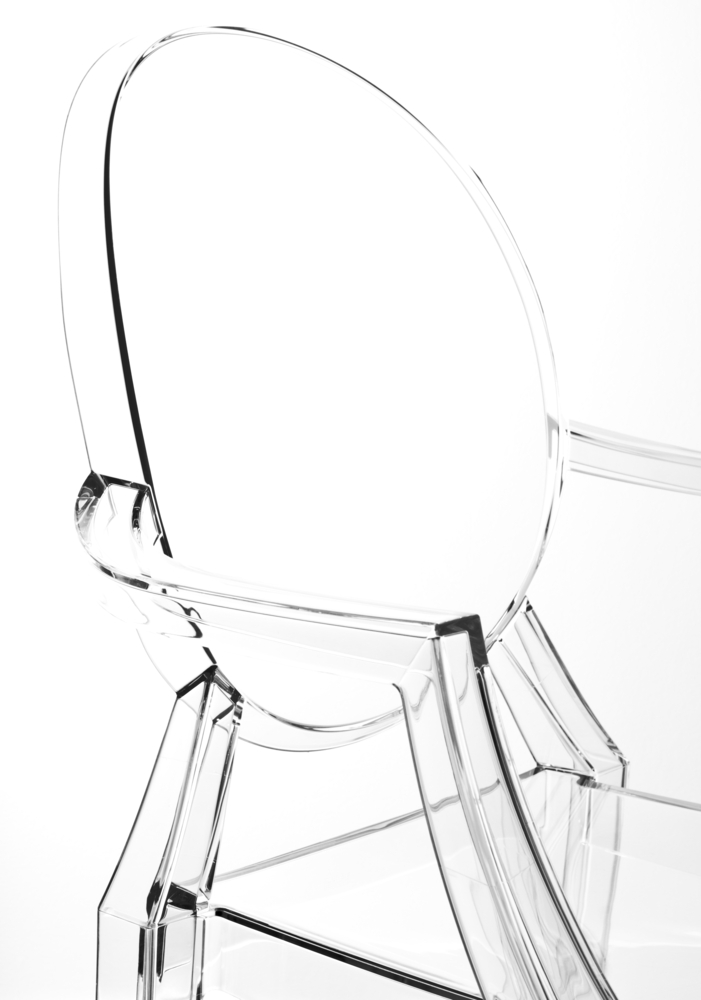 Many contemporary spaces nowadays are a blend of design aspects from modern or traditional design with the latest and greatest from today's designers. Technology-driven accent chairs are becoming more and more unique each year. Combine the best of two worlds with a Louis Ghost occasional armchair. Lightweight and easy to move, this armchair is perfect for when the "occasional" guests visit and more seating is needed. Designed by Louis Stark, the Louis Ghost armchair is a contemporary take on the classic Louis XVI armchair. Sleek and transparent, the chair emulates the grandeur of a traditional French armchair but with a modern-day twist. A statement piece that's still discreet, these chairs are great in smaller rooms where large accent chairs take up too much space. Whether flanking a console in an entryway or next to a dresser in the bedroom, these occasional chairs are fantastic throughout your contemporary home.
Make it your own: Be the talk of the town by surrounding your dining table with transparent Louis Ghost chairs. Not only do they bring in a traditional motif to your contemporary space, they'll have your dinner guests leaving with amazing memories. But be warned—they may talk more about your chairs than the meal to all their family and friends!
Tell us: What accent chairs have you used in your traditional, transitional, modern or contemporary space? We'd love to hear which accent chairs have given your space new life!
About Author: Interior designer Kerrie Kelly often accentuates the accent chair for her clients in California, and she write on accent chairs online, too, for Home Depot's Home Decorators Collection. Kerrie's emphasis on stylish seating is designed to combine comfort with looks. To research a wide variety of accent chairs, you can visit the Home Decorators website.