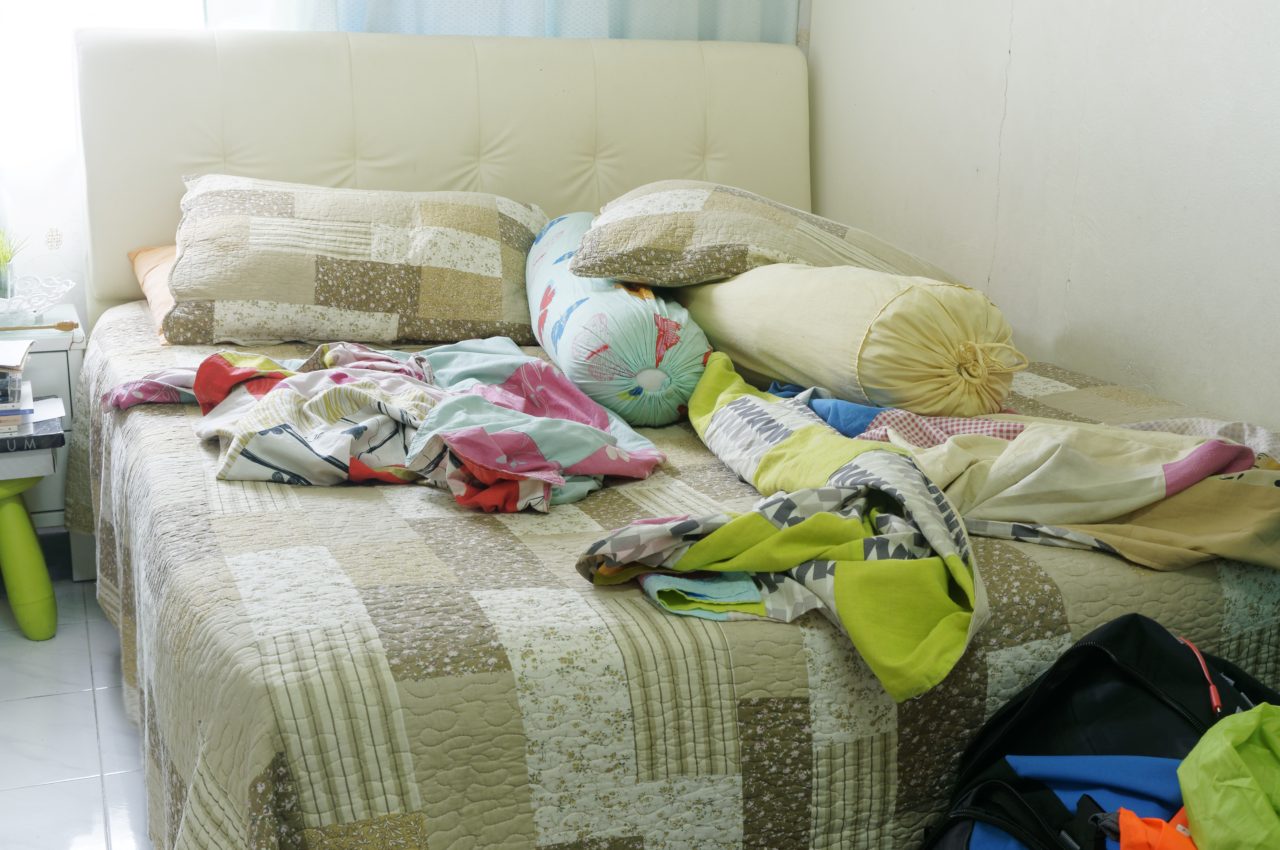 We all know the impact that a neighborhood can have on the price a seller can expect to get for the sale of their home, but does clutter really matter that much?
In short, yes…it does.
There's good reason why the home staging business is booming…it just works!
Prospective buyers are easily turned off when they see a home packed with clutter…they'll either make a ridiculously low-ball offer or they'll simply walk away.
You need to draw prospective buyers to your home, then keep them interested enough to consider buying. 
While home staging is a smart investment, not everyone wants to spend the resources to do so. At the bare minimum any and all clutter needs to be removed from the home prior to listing to ensure the best chance at getting a good price.
How clutter impacts the sale
Perception is a huge deal in real estate…clutter has an impact on perception.
Following are some of the ways clutter can affect your home sale.:
– You could have recently renovated the living room but if it's covered in toys, stacks of magazines and laundry piled all over the couch, that's all prospective buyers will tend to see.

– People often buy another home because they feel they've outgrown the space they're in. When they take one look at your home – which is filled to the brim with clutter – they'll see that you too are running out of space so they'll keep looking…elsewhere…for the space they need.

– Clutter can make buyers wonder whether or not you've been keeping up with maintenance on the home.

– Buyers have a more difficult time seeing themselves living in your home if all of your stuff is scattered throughout the house.

– It could also make them feel depressed when they see piles of clutter everywhere. You want prospective buyers to feel happy and excited when they think about your home…not sad!

– A

link

between depression and clutter has been found; reason enough to get rid of what you don't need and organize what remains for your own peace of mind.
Quick tips to get rid of clutter
– To make your home appear larger, limit the amount of furniture in each room.

– Keep high traffic areas clear of any clutter.

– Clean out all of the closets.

– Put things in their logical location (e.g. exercise machine in the basement instead of the living room)

– Discard ugly plants

– Minimize family photos and knicknacks to just a few of your best in key locations

– Purge old newspapers and magazines

– Clean out and straighten bookcases, arranging what remains neatly

– Bundle wires coming from TVs and computers to prevent them from looking unsightly

– Always make sure the beds are made and dirty laundry is in the hamper or laundry basket

– Clear your deck of anything that doesn't belong

– Clean out your garage and organize the storage neatly

– Declutter your yard, removing anything that shouldn't be there
Benefits of clearing out the clutter
It may seem overwhelming to think about decluttering your home when you've got so many other things to think about, but it can benefit you in the following ways:
– You'll have already moved out on an emotional level so when you finally do sell it will be much easier letting go.

– You'll have already tackled a lot of your items which will simplify things come moving day.

– Your prospective buyer will be able to see the value in buying your home because they can clearly see the condition of the floors, the walls, etc.
While removing the clutter from your home isn't a guarantee you'll get top dollar, it's still a smart move to make that will cost you nothing but time.