In this, Debt counsellor makes an affordable repayment plan for their clients, which helps them in paying off their debts. In the debt review process, a payment distribution agency collects the monthly repayment amount from the debtor and use it to make payments to all the creditors.
Strict guidelines have been laid to make sure that the counsellors should work for the financial well-being of their clients. The best part of Debt Review, creditors cannot harass the debtor for payments, as the debtor is legally protected.
How Credit Score Changes With Debt Review
Debt review reduces the credit score. In addition to this, the client is not authorized to take any new debt while they are undergoing review sessions. During the entire process of Debt Review, debtors should try their best to stick to the repayment module laid by counsellors. Debt counsellor or the agency would keep on sending you clearance certificates with every settled debt. Once all your debts get cleared, the agency would report the same to National Credit Regulator and get your status changed to 'no longer under debt review.'
Once you are through with the Debt Review process, you can focus all your efforts in rebuilding your score. This can be done by avoiding adding some new credits in your name. Getting new credit might be quite difficult, but with the time you might succeed in getting small credits. You can start by applying for a new credit card and when you get it to make sure to clear all the dues in time. Good credit behaviour would help in increasing your credit score slowly and steadily.
Can You Consolidate Debt & Buy A Home?
Are you aware that you can apply for a home loan even when you are in debt? Your debt to income ratio plays a very crucial role. It represents the amount which you can easily afford a monthly mortgage payment.
Things which no need to do to get your home loan approved
Increase your income
Every financial institute will analyze your income trends. If they find that your income bar is not up to the mark to get a home loan, they may not offer you one. So, when you plan to get your home loan, increase your income to enhance your chances of getting approved. You can start a part-time job or a home-based business and show the proof of your extra earnings to the bank.
Lower your monthly debt repayments
Another way of increasing your debt-to-income ratio is by consolidating your debts. Consolidating multiple debts will reduce your monthly debt payments one hand and would increase your borrowing limits on the other.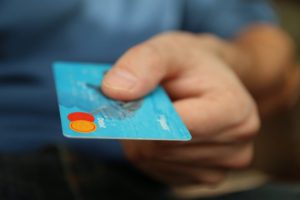 Possibilities of Getting a Home Loan While Under Debt Review:
Possibilities of getting any kind of loan while you are undergoing debt review process are quite rare. The credit report would be marked with the status "Under debt review." Hence, even if you apply for any new credit, it would be declined by the credit providers. In case any creditor offers you the credit during the time your undergoing debt review process, be cautious. AS they may want to take advantage of your vulnerable situation
Just Because You Can Get A Loan Doesn't mean You Should
Buying a house is one of the biggest milestones for many people. But, paying those monthly mortgage amount for quite a long time is quite a big commitment. Hence, before applying for the home loan, decide whether you are ready to make such commitment or not. Moreover, paying loan instalments will reduce your monthly income. This can be risky as you might have to reduce your expenses, bring changes in your lifestyle, etc. It is advisable to take a loan, only when you are 100% sure. So, before you apply for a home loan study and check your credit in detail.
If you are sure about buying a house, you have to arrange for the down payment. If you have enough money to make the down payment, it's very good. If not, you can use your retirement account to make the payment.
Below are a few things you need to keep in mind in case you are taking money against your retirement account.
Try to Avoid Penalties
Try to avoid early withdrawal from your account as you might end up paying the penalty for the same. The loan option is available in most of the 401(k) plans. Whereas traditional IRA's charge a penalty of 10%. There are a few exceptions to this clause. But, the bottom line is that the amount you can withdraw from traditional IRA account is much lesser as compared to the loan amount one can take from the 401(k) plan.
Try to Pay Back ASAP
If you are already paying payments to settle your existing debts, you might want to settle your 401(k) loan asap. You can get the loan amount deducted directly from your salary. This way, your instalments will go on time, and the loan would be cleared within the set time limit.
Start making more money
Increasing your monthly incomes seems to be the best option to clear your debts and increase your debt to income ratio. You can either look for a new job with a higher pay package or even can look for ways to earn some extra money.
Just a Small Down Payment
Today you need to pay a down payment of just 3.5% in case it's an FHA loan, and for a conventional loan, the down payment is around 5%. A point to remember, the more you pay as a down payment, the lesser would be the loan amount.
Consider all your debt, your credit, and your job security
Outstanding debts and bad credits are two different things. Before buying a house, you need to do a thorough study of your financial health. Compare your credits and debts with your income and job security. If everything seems to be good and you have a good credit report, there is no reason to hold yourself back from buying a house.