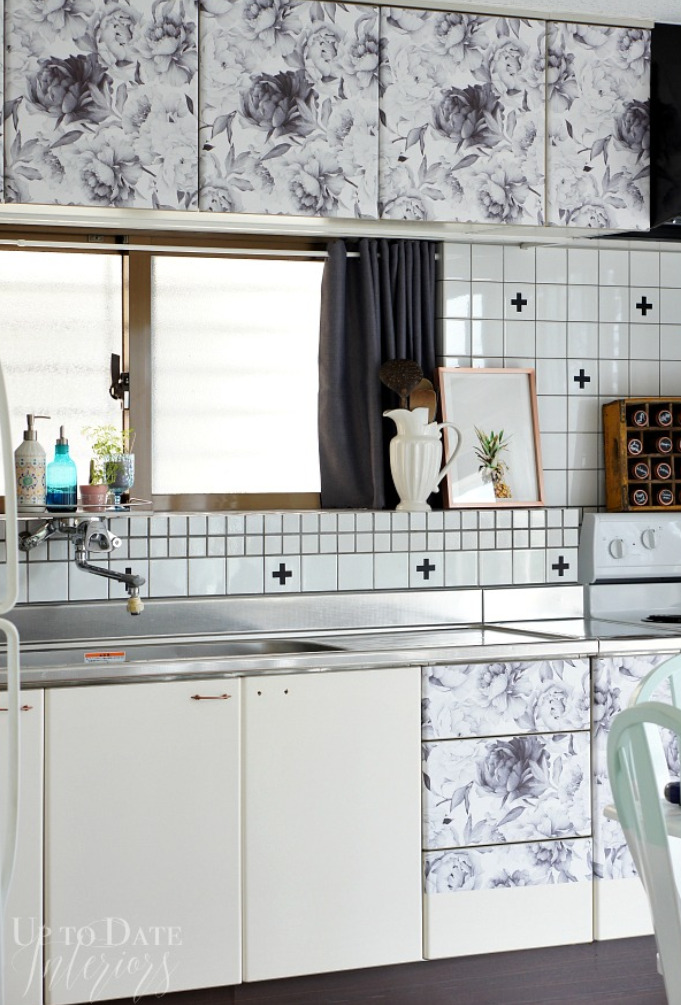 Comparatively speaking new kitchen cabinetry can be very expensive.
That's why redoing your existing kitchen cabinets is such an attractive alternative…it can cost anywhere from 30% to 50% less than buying and installing new cabinets of comparable quality.
There are different options to change the look of your existing cabinetry, with a wide-ranging scope of complexity. These include:
Resurfacing or refacing
This is the process of replacing the wood veneer or laminate framework of your kitchen cabinets, while replacing the drawer fronts and cabinet drawers with new ones.
Resurfacing is more labor intensive than other projects, but it will cover up blemishes and problems with the finish on your existing cabinets. You can change the look of the wood and the door style to a more modern profile.
Refinishing
Refinishing kitchen cabinets simply means painting or staining your wood kitchen cabinets to change their appearance and keeping the same door pulls and hinges.
Painting kitchen cabinets
Painting your kitchen cabinets is one of the simplest ways to update your kitchen.
Before you begin, however, it's important to gather all of your materials to make sure that the paint you purchase will deliver long-lasting results.
Tip: Take one of your kitchen cabinet doors to a paint retailer for advice on products that will be the best option for your situation.
Remove any shelves that are adjustable and paint them. Let them dry thoroughly in an area with lots of airflow.
One expert tip is to hang the shelves on sawhorses. To do this, hammer a nail into holes on the ends of the shelves. This allows you to paint more than one surface area at a time and speeding up your project.
Note: Before painting inside of the cabinet, remove the shelf supports. This will make painting the inside of your cabinets go much faster.
Wallpaper
Yes I said it…wallpaper!
Your kitchen cabinet doors are the real stars of the show when it comes to your kitchen cabinetry. You'd be surprised at what you can accomplish by simply tackling your kitchen cabinet doors.
A fast way to improve the look and create a totally unique design for your kitchen is to add wallpaper to your kitchen cabinet doors
There are countless adhesive wall designs available. There are different materials you can use such as contact paper, vinyl decals, shelf paper or removable wallpaper.
Not only is this quick but it is one of the least expensive options for changing the look of your kitchen. And to change the look even more, replace your existing hardware.
Tip: when choosing a wallpaper make sure it is washable and not too busy.
Tin panels
Another option similar to the wallpapers to use tin panels. There are many different styles and designs with pierced patterns that can be used to conceal most of the cabinet door inside the frame.
But what if your doors are just too worn or you really want a complete new design?
New drawer fronts and cabinet doors
It's possible to change the look of your kitchen a lot just by changing the kitchen cabinet doors. You'd be surprised at the difference this one small change can make.
If this is the option you're going to go with, decide on the type of doors you're looking for. You can go with custom doors, semi-custom, or stock.
Custom
Custom doors are ones that are created specific to your particular needs.
Semi-custom
Semi-custom have both prefab and custom-made elements.
Stock
Stock doors are those purchased off the shelf at any hardware or big box home improvement store.
Another type of stock door are known as "ready-to-assemble" doors. These are doors, as you might imagine, that require assembly after purchase.
Open shelves
Another option you might consider is having open shelves. This will really change the look; you can either remove interior shelves or reconfigure them based on your needs.
Update your hardware
Finally, new handles, knobs, or pulls for kitchen cabinets are available in a huge variety of styles and finishes.
Sometimes all it takes is just new hardware to freshen up your kitchen's appearance. Alternatively, you can change the look of your existing hardware by giving it a fresh coat of paint.
Tips On Remodeling Kitchen Cabinets On A Budget!
The Reasons White Kitchen Cabinets Will Always Be Popular