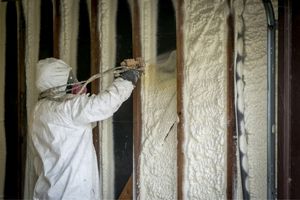 Homeowners have many renovations they can do to increase their home's value, but the ones they pick might only nudge it slightly, whereas others would make a dramatic difference. Here's a look at the top home improvements you can make to quickly increase your property value.
Get New Insulation for Your Home
Some homeowners encounter moments where rooms feel drafty, cold, or warmer than usual. Sometimes, debris or cold air whistles through old windowpanes. Reduce the track record of debris entering your home and improve your home's temperature with insulation. Insulated walls and windows make the home environment better and even help decrease energy bills.
Install Smart Storage Spaces
There's only so much room to use in a home. Some rooms might not have enough space to store more than one or two things, and that's if they're bulky and take up most of the closet space. The first step to installing innovative storage spaces is to think about the areas that need the most storage. Some rooms, such as closets, could use better shelving and bins to store shoes, sweatshirts, and umbrellas.
Aside from shelving, consider clearing out an area in the kitchen for extra pantry space for canned and dry goods. You could also create hidden storage, such as using columns as secret shelves for storing books, glasses, and even your favorite snacks.
Replace Your Garage Door
A new garage door can immediately increase your home's value—and not just its monetary one! One of the key reasons you'd want to replace your garage door is to give your home a fresh look. Many houses with outdated doors don't sell as well because homeowners don't take care of their garage doors in the first place.
Just like your front door, the garage door can give a bad or good first impression. Deliver the latter by updating your door so that you can enjoy an incredible increase in home value.
Straighten Up the Landscaping
Simply cutting the grass isn't going to improve your ROI. In fact, doing more than cutting the grass can enhance your home's appearance and give you more money back on your investment. Projects to think about include creating a garden with flowers, fruits, and vegetables. You could also put in a deck for entertainment and relaxation purposes.
Every home improvement project you choose to do can affect your future property value. From replacing the garage door to adding new insulation in the house, you can do a lot to look forward to an increased ROI.
Affordable Home Improvements That Make an Impact
Winter Home Improvements to Cut Energy Costs