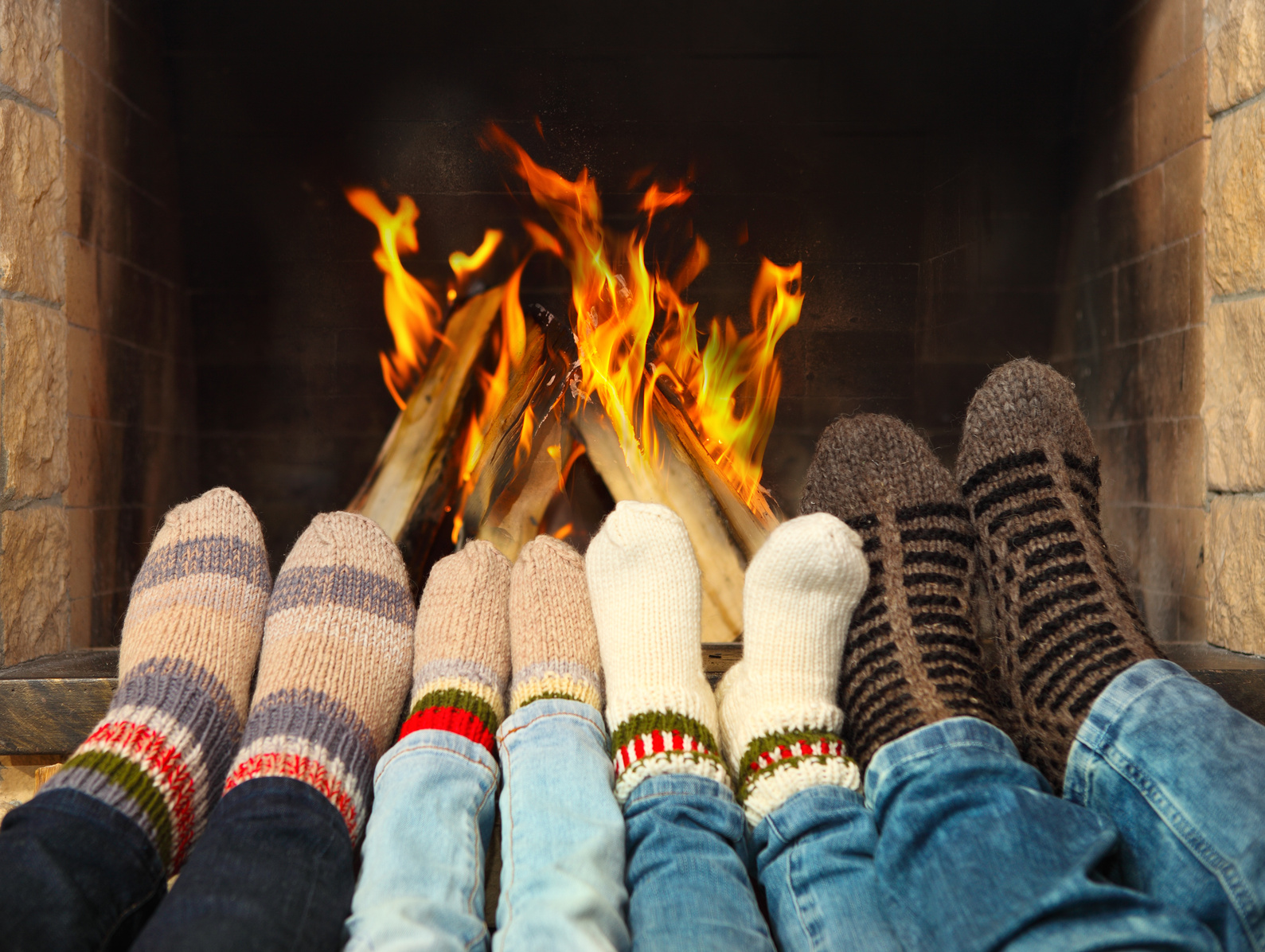 Guest Blogger:  Maria Ramos
With the winter months well underway, many people are seeing their utility bills skyrocket as a result of heating their homes to counteract the chilly weather. With some preparation and the right home improvements, it doesn't have to be this way. Much of the energy consumed by households is essentially wasted, so it's important to improve efficiency as a means of sparing your wallet as well as the natural environment. Fortunately, many of the projects that can help in reaching this goal can be accomplished in a short amount of time and at a reasonable cost.
Fix Insulation Gaps
Insulation exists to enable your property to retain heat, so any imperfections or gaps in your insulation coverage can make your heating equipment work overtime to keep you warm. Check your attic, plumbing system, air vents, crawl spaces, and other areas where cold air can enter your house. In most cases, expanding foam can be used to block up any holes. Water heater insulation can make it cheaper to warm up your water as can pipe insulation. Insulating your pipes gives you the further benefit of preventing them from freezing.
Heating System Improvements
Most people think of their boilers and furnaces as static entities that just keep plugging away reliably year after year. The truth is that they tend to lose efficiency over time, so it's well worth getting your system looked at by a qualified HVAC contractor in addition to regularly maintaining it. Many utility firms will conduct an annual heating inspection for free. Remember to change the filter in your furnace regularly because the accumulation of debris can restrict the flow of air and compromise the efficiency of your unit.
Window Care
A lot of heat can escape through your windows especially if they have been improperly sealed. Caulk can be used to plug up any imperfections in your window frames, and an investment in insulating blinds can pay for itself many times over. Storm windows serve to cut down on drafts and heat loss. If you're in the market for new windows, you may wish to consider the new "super windows," which have been specially constructed to restrict the flow of air into and out of the building.
Programmable Thermostats
With a programmable thermostat, you can set up your HVAC system to automatically turn itself on and off when appropriate without having to control it manually. The Nest Learning Thermostat will learn your personal habits and routines, and it will direct your heating equipment to deliver the temperatures that you find comfortable while eliminating waste. It will even detect when you're away from the house and implement a special "away" mode to conserve energy. There are also many other smarthome systems that can work together to make your life easier and less wasteful.
Hardwood Floor Maintenance
Most types of flooring, such as tile and vinyl, do little or nothing to trap heat. The case is different with hardwood, however, as its sturdy construction often enables it to help keep your rooms warm. Small gaps in the wood are normal, as the material needs some room to contract and expand, but you should fill any larger holes with resin filler. The addition of carpets and rugs atop your wood floors will serve to prevent heat loss and will make your floors feel warmer to the touch.
By heeding to these tips and tricks, anyone can avoiding unnecessary energy use and thus save money and the environment. According to Columbia Gas, the burning of fossil fuels – for home heating and other purposes – is responsible for more than 80 percent of the emissions of greenhouse gases in the United States. The activities of regular individuals are clearly having an impact on global climate change, making it more important than ever to act responsibly and in an energy-conscious way.
Although there are tremendous energy gains to be had from large projects, such as the installation of solar photovoltaic panels, there are plenty of smaller ways of achieving the same ends. For a modest investment in effort and money, you can take reasonable steps to ensure that you keep your energy use within reasonable bounds during the winter months. The environment will thank you, and so will your pocketbook.
About Author:  Maria is a freelance writer currently living in Chicago. She has a Bachelor of Arts degree in English from the University of Illinois at Chicago with a minor in Communication. She blogs about environmentally friendly tips, technological advancements, and healthy active lifestyles.