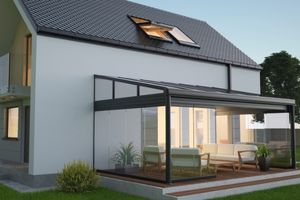 Your home reflects your personality, and it's the one place where you are free to make as many transformations as you'd like. To successfully transform any area, you must incorporate as many senses as possible, starting with sight and touch.
These tips to make your pool look and feel expensive will greatly impact your backyard. However, you must consider various characteristics, like pool size and weather conditions, to select which implementations work with your space.
Constant Maintenance
Exterior elements like leaves, dust, and debris can damage your pool systems if you don't set up a cleaning routine. Keeping the water clean, trimming the plants, and organizing every outdoor element in your backyard will enhance your space and keep your pool working. Pools require a lot of attention, but the benefits of elevating your lifestyle make these efforts worth it.
Pool Fountains
Incorporating elements to give the water in your pool movement will transform your space with just the flip of a switch. You can find various types of pool fountains depending on what you want to accomplish; some motors work inside the pool, while others suck the water through tubes.
Pool fountains are a successful way to add a unique feature to your backyard, especially if you add LED lights. You don't have to install complicated water systems; all you need is the right pump in the right location to cause a splash.
Pool Deck Enhancement
The area around your pool says a lot about your home, but it also provides a safe space to walk around and interact with the water. Pavers for pool decks in Denver and areas with unique landscapes and changing weather conditions are essential for functionality.
Outdoor Fire Pit
This element works perfectly year-round with most weather conditions, and a fire pit looks beautiful next to your pool. To make your pool look and feel more expensive, you must have harmless clashing of fire and water that you can turn on and off whenever you want.
Working with pool professionals is the best way to determine what works best for your home. You can decorate your home whichever you want—that's the beauty of being a homeowner—and you can always follow a proven path from others' experiences.
How to Choose the Right Robot for Your Pool
Tips for Improving Your Swimming Pool