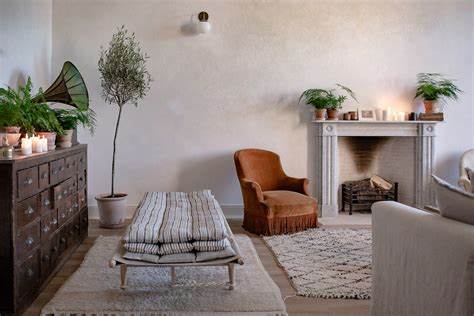 Buying a new home is exciting, especially when it comes to making your mark on it by choosing furniture, paint colors, and other design elements that you want to incorporate. Although it may be tempting to transform your home the second you have the keys in hand, many experts recommend doing the opposite.
The result is slow decorating, the practice of taking your time to mindfully decorate a space and carefully curating the pieces that will go in your home.
Let's take a closer look at what slow decorating involves and how you can practice it in your own home.
How Slow Decorating Works
Slow decorating is a method of intentionally decorating your home over a long period of time to promote functionality, practicality, and sustainability. By taking your time to decorate, you give yourself a chance to understand the purpose of each room and its decorative needs.
The goal of slow decorating is achieving a more affordable and sustainable approach to furnishing your home. Instead of spending a lot of money upfront on pieces that you'll only end up tossing and replacing, you can put your money toward furniture and decorations that will last for years or even decades. The approach is not only better for your wallet, but it's better for the environment by reducing waste and using materials more effectively.
Now that you know more about the rationale behind slow decorating, here are some ways you can apply it to your own home.
Get to Know Your Space
When you move into your new home, take several months to become acquainted with your space before making any major purchases. Focus on each room individually and think about what kind of furniture best suits the space and your needs for it.
Although you may have your eye on a dining room table with a matching hutch, you may find that you rarely use your dining room and that your family prefers to eat meals in the kitchen. Rather than spend money buying furniture for a room you'll rarely use, consider how the room might instead function as a home office or an enclosed play area for your children.
You will need some furniture during this time, so continue to use what you already have and borrow other pieces from family or friends, or pick up low-cost items at garage sales or consignment shops. Move the furniture around within a room to find what arrangement works best. It will help you be more mindful as you choose permanent pieces to replace the items if you know the size and shape that best fits your space.
Focus on What You Love
As you begin to choose paint colors, fabrics, patterns, and other materials for your home, choose timeless pieces that you truly like.
Rather than picking out gray chevron pillows because you've seen them all over Pinterest, look at various patterns — such as florals, solids, and stripes — to see if that's what you'll like in the long term. Start by picking out one pillow with the right style and color, and live with it for a while before buying a full set. Many companies will also send swatch books or samples that you can live with before committing.
Be particularly mindful of what you love when it comes to major purchases. If you know a sectional with a removable chaise is the best fit for your room, save up to buy one in the style, size, and fabric you want — rather than picking up something you feel lukewarm about because it's on sale. You'll have less buyer's remorse if you truly love what you buy.
Repurpose Pieces You Already Have
You can regularly give your home new life by repurposing pieces you already have on hand. Instead of routinely buying new artwork, pillows, vases, and other decorative elements to keep your home looking fresh, take regular inventory of the items you already have. Brainstorm ways you can move them from one space to another.
For example, if you're growing bored of the framed landscape hanging over your living room sofa, try placing it somewhere else in your home, such as on a wall in your entryway, a bedroom, or an office. Before going out to buy something new, try relocating the throw pillows in your guest bedroom to the living room sofa. You'd be surprised how quickly it changes up a space.
You can also update your space regularly by adding decorative elements that change seasonally. Replace the flowers you keep in a vase on your dining room table to reflect the season. Use evergreen branches and berries in the winter, bright flowers in the spring and summer, and bouquets of leaves and twigs in the fall to keep the space looking new.
Remove and Recycle What You No Longer Need
As you replace temporary items with permanent pieces during the slow decorating process, remove them from your home to avoid making it cluttered. Rather than putting them on the curb or throwing them in the trash, donate them to a charity where they will get more life.
If you're crafty, you can also try refinishing the piece and finding a new place for it in your home. If it no longer suits your needs, you can sell the upcycled piece and earn a profit that you can put toward future improvements on your home.
10 Project Management Tips for Your Home Improvement Projects
Financially Plan All Your Future Remodel Projects
Managing Your Home Finances for More Effective Home Management