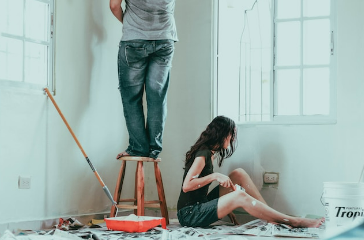 It's May…did you know that it's home improvement month?
Whether you're renovating your kitchen, updating your bathroom, or giving your living room a fresh look, it's important to choose the right products and brands that will meet your needs and budget. 
Photo by Roselyn Tirado on Unsplash
But with so many options available in the market, it can be overwhelming to make a decision. Read on to learn how to compare products and brands for your home improvement projects so you can enjoy your updates without breaking your budget.
1. Determine what you'll need
Before you start your research, decide on what you'll need to buy for your home improvement project.
For example, if you're renovating your kitchen, you might need a new refrigerator, oven, or dishwasher.
Next, determine the specific features or requirements that you need in a product. For instance, if you're looking for a new refrigerator, you might need one with a certain capacity, energy efficiency rating, or finish.
2. Research your options
The internet is a great place to start your research. You can find product and brand reviews on websites like Amazon, Home Depot, and Lowe's.
These reviews can give you an idea of how well a product performs and whether it meets the expectations of other homeowners.
You can also check out manufacturer websites and online retailers for product details such as specifications, features, and warranties. Additionally, consider using online tools for comparison shopping, such as Google Shopping or PriceGrabber.
3. Visit a local home improvement or appliance store
While online research is convenient, you may want to visit brick-and-mortar stores to see products in person. Visiting a store will allow you to touch and feel the product, and you can get a better sense of its quality and durability.
You can also ask for recommendations from sales associates who are knowledgeable about the products they sell. Take note of prices, warranties, and other important details while you're in the store.
4. Are there any certifications or standards mentioned?
When choosing a product, it's important to look for products that meet safety and environmental standards. Look for products that are certified by reputable organizations such as Underwriters Laboratories (UL) or Energy Star.
These certifications indicate that the product has undergone rigorous testing and meets certain safety or environmental standards. You can also check for product certifications and ratings from organizations like Consumer Reports or the Good Housekeeping Institute.
5. Take into account both cost and value
While price shouldn't be the only factor you consider, it's important to compare prices of different products and brands to ensure that you're getting a good value for your money.
Consider the value of a product based on its features, quality, and durability. A more expensive product may be worth the investment if it's more energy-efficient, has a longer warranty, or is made with higher-quality materials.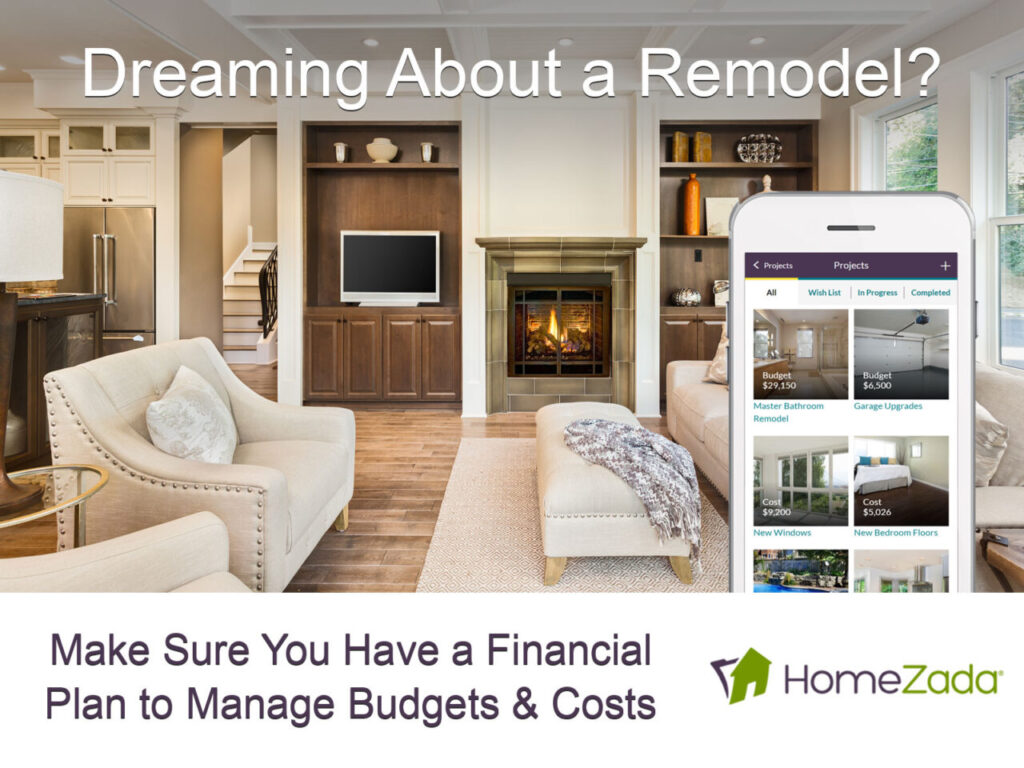 Home Improvement Budgeting & Remodeling Software App | HomeZada
6. Ask for Recommendations
Ask for recommendations from friends, family, or neighbors who have recently completed a home improvement project. They can provide valuable insights into the products and brands they used and their experience with them.
Additionally, consult with professionals in the industry, such as contractors or interior designers, for expert advice on which products and brands are best suited for your needs and budget.
7. Choose the products that meet your criteria
After conducting your research and weighing the pros and cons of each product and brand, it's time to make a decision. Choose the product and brand that best meets your needs and budget.
Remember to take into account factors such as quality, durability, and energy efficiency, as well as certifications and standards, and consider recommendations from friends, family, or professionals.
Finally, choosing the right products and brands for your home improvement project is crucial to its success.
By following these tips, you can make an informed decision that will give you peace of mind and ensure that your home improvement project is a success.
10 Project Management Tips for Your Home Improvement Projects
6 Easy DIY Renovation Projects