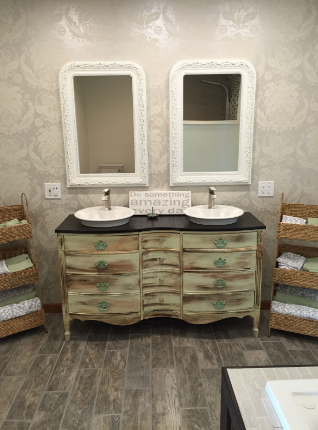 Replacing the vanity in your bathroom?
While you could buy a prefab one from your local home improvement store or pay a cabinet maker for a custom made one, why not DIY one from an old piece of furniture?
This can be a fun project that allows you to save money and add a unique touch to your bathroom. However, it's important to make sure the piece of furniture is suitable for the bathroom environment and has proper water-resistant finishes.
Read More