Guest Blogger: Kerrie Kelly, ASID
Vanities set the style and tone of the bathroom. They need to be beautiful, but at the same time, they need to be functional and low-maintenance. By choosing the vanity that fits your space best, you can turn your mundane master bathroom into a luxurious getaway. From sleek and contemporary silhouettes to the latest and greatest in hardware and cabinetry, let's take a look at a few of our favorite vanities and go-to elements that complete the look for a truly spectacular bathroom.
Sleek Sophistication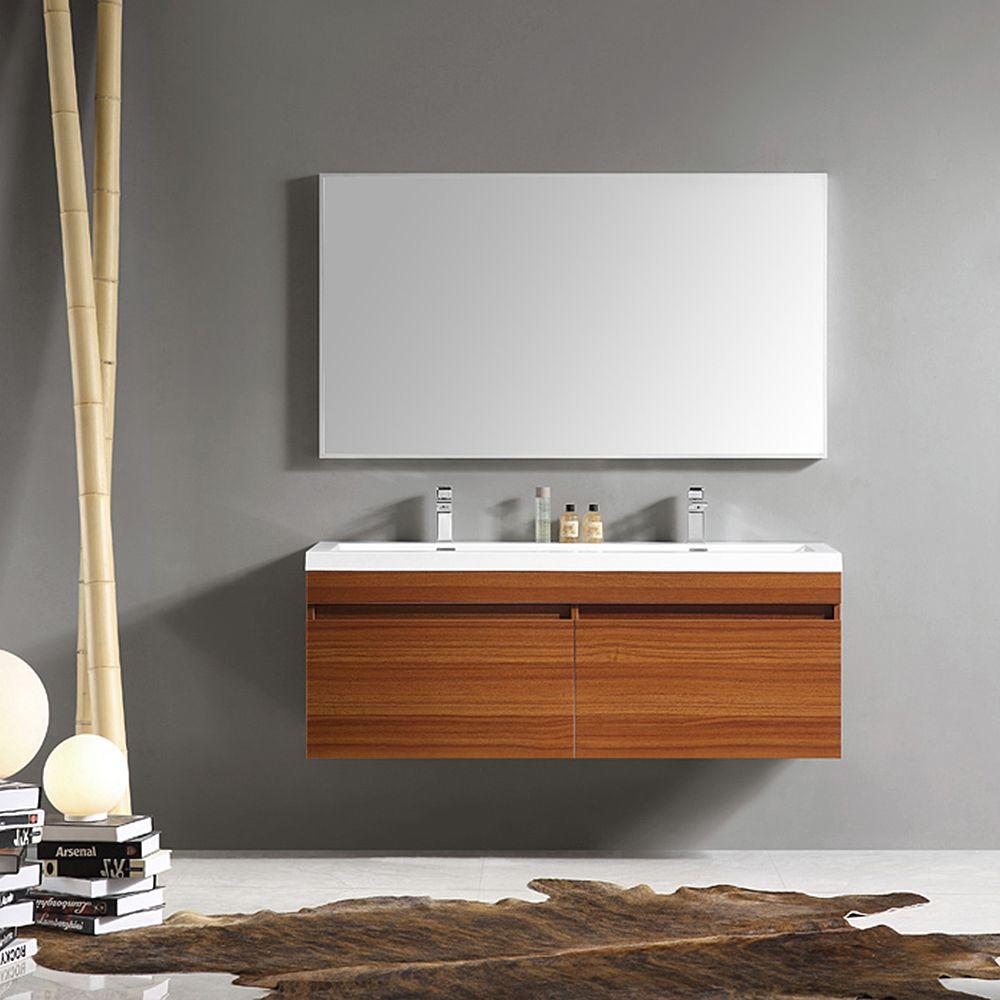 Many contemporary vanity styles focus on clean lines and stark contrasts. This floating, wall-mounted vanity offers sleek flat-panel cabinetry with integrated wood pulls and a unique double sink basin. Bringing its storage off the ground gives this vanity a sense of airiness all while offering easy cleaning access. Strikingly simple, the vanity is tied together with geometric chrome faucets for a clean and sophisticated look.
Get the Look: Pair flat-paneled cabinetry, sleek countertops and metallic accents with unique sinks and basins for a modern marvel.
Elegant and Traditional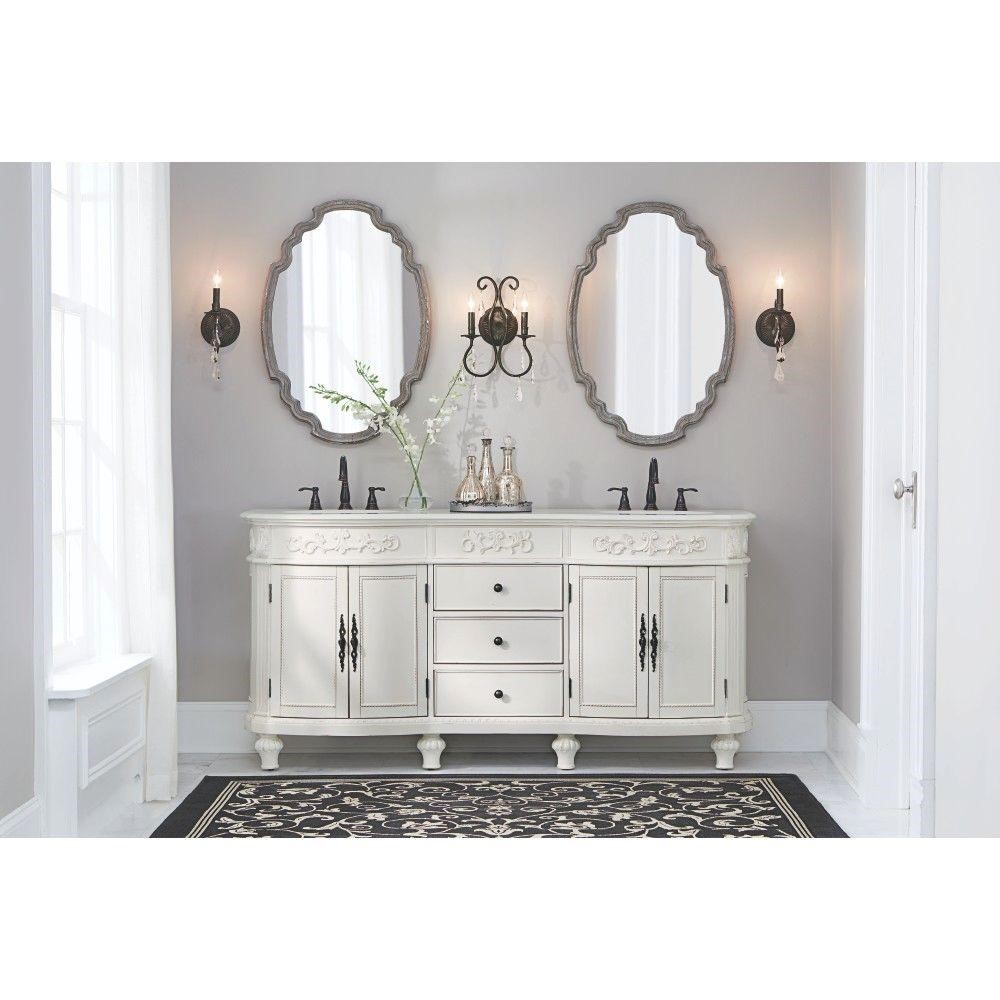 Keep it classic with traditional-style vanities for a luxe master suite ambiance. If you find yourself gravitating towards delicately detailed pieces and antique looks, traditional style may be the one for you. This vanity looks like beautiful heirloom furniture with its intricate molding and scrolled metal hardware. Polished lighting and styled mirrors add to its elegance. You can also take the DIY route by using a vintage piece of furniture, such as a dresser or dressing table, in place of a traditional vanity.
Get the Look: Aim for detailed cabinetry, freestanding vanities and cool granite, then compliment them with either modern or antique-style embellishments and accessories.
Cool and Transitional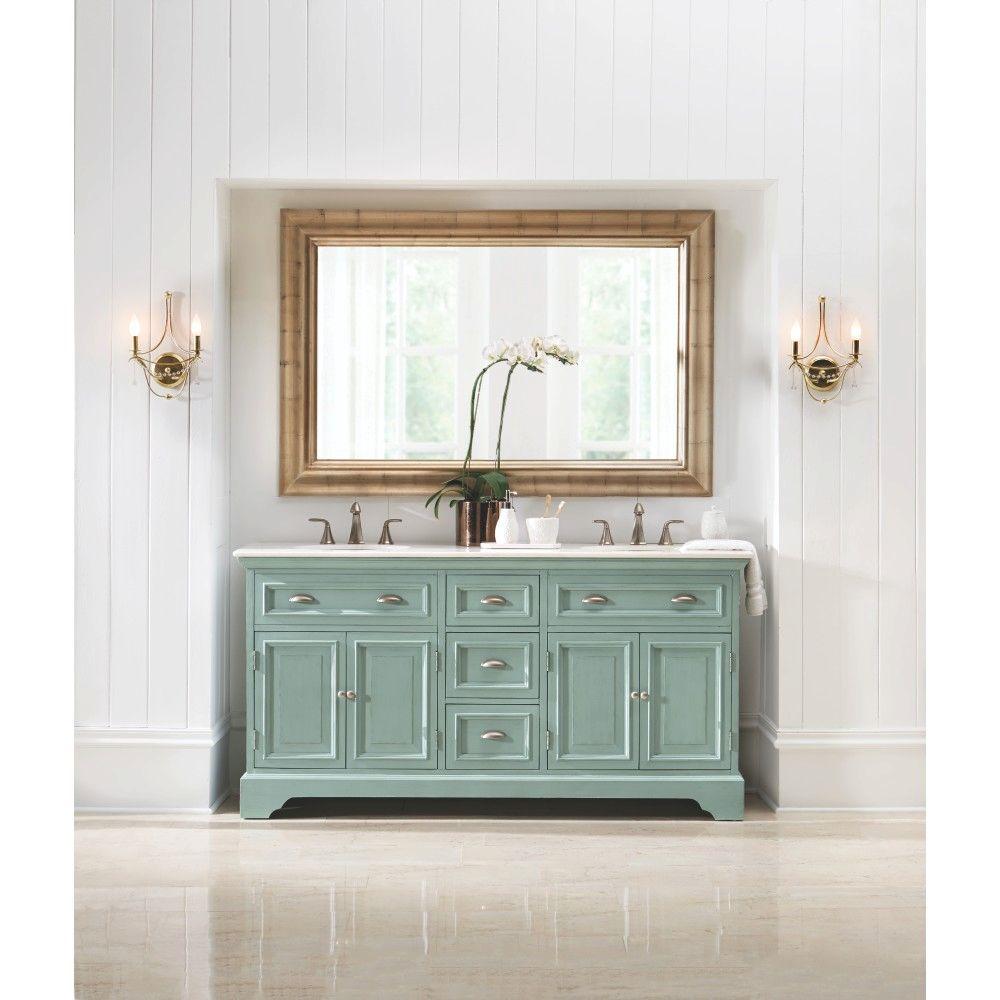 Transitional style vanities are perfect choices for those bathrooms that just can't decide between traditional details and modern accents. This vanity could easily work in a Craftsman master bathroom or a bright and cozy cottage. Panel detailing and a cool French blue are complemented by contemporary hardware and low-maintenance quartz countertops. Not too ornate and not too minimal, this vanity works wonders with glitzy lighting accents and a contemporary gilded mirror.
Get the Look: Pair vintage-style cabinetry with contemporary finishes and hardware, accessories, and contrasting lighting for a mix of old and new.
Mid-Century Modern Rustic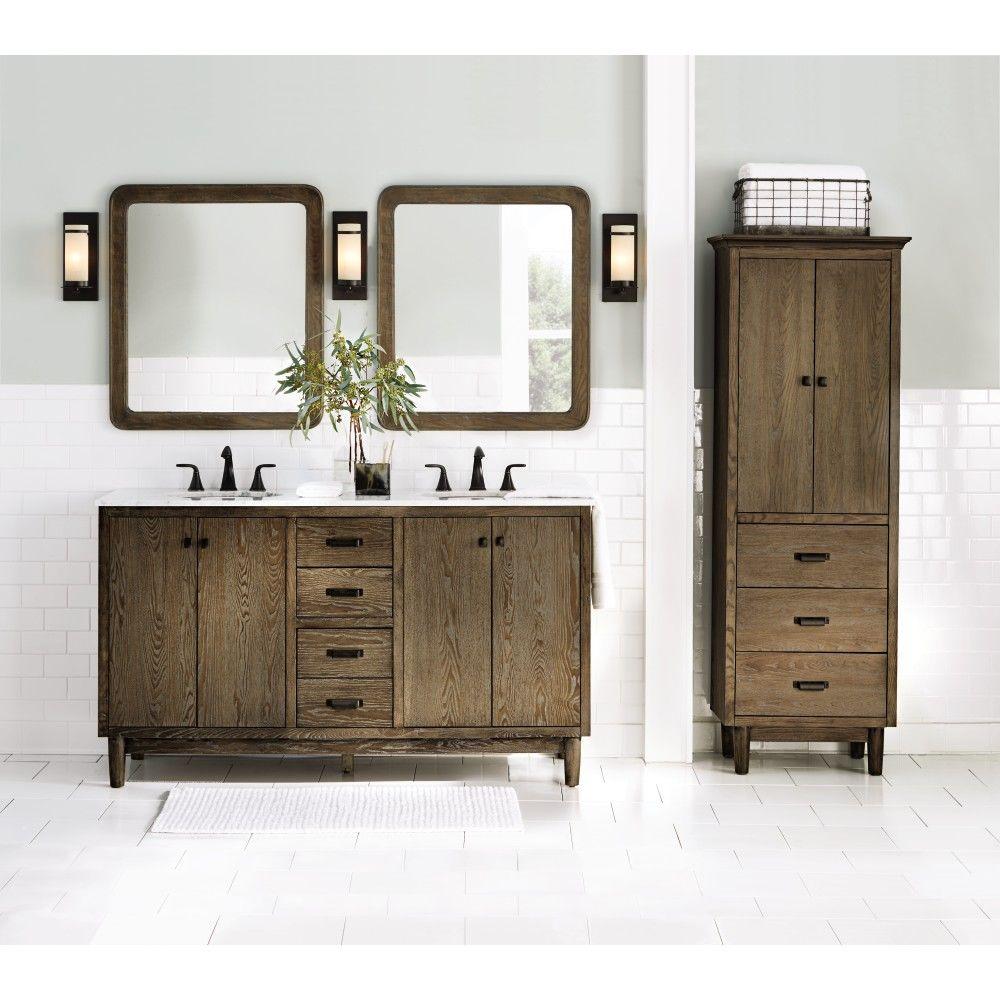 The Mid-century modern look gets a twist with this rustic take on a beloved classic. The well-weathered finish is balanced by refined lines and a sleek marble countertop for that perfect middle ground between grit and grace. Industrial hardware adds an urban touch and keeps the vanity from sliding too much into the farmhouse look. Accent your rustic vanity with modern mirrors, Zen accessories and clean, crisp linens for that mid-modern mix.
Get the Look: Mix it up with a sleek and rustic furniture-style vanity, polished marble countertops and industrial or contemporary hardware for a Mid-century modern master bathroom.
Industrial Chic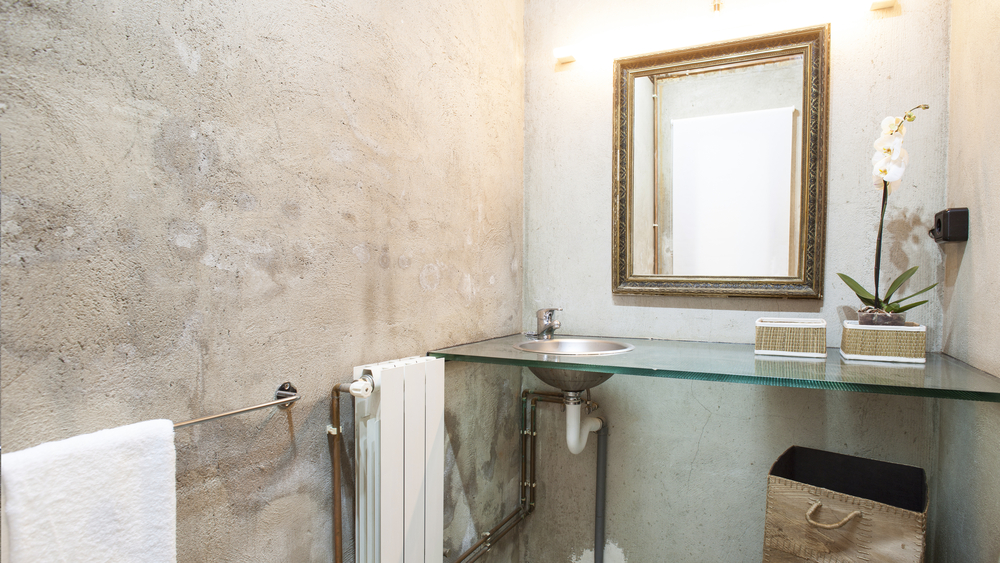 We can't get enough of this style. Industrial vanities put the spotlight on the materials rather than standard finishes. This open-front glass panel adds plenty of counter space for getting ready and natural baskets underneath provide additional storage for linens and bathroom necessities in place of traditional cabinetry. A simple metal sink and its heavy-duty plumbing become another metallic "accessory" that compliments the raw concrete wall.
Get the Look: Stray away from traditional cabinetry. Instead, pair contemporary countertops with industrial accents like steel tube legs and metallic sinks and plumbing. This look naturally lacks storage, so supplement the vanity with wicker baskets or floating shelves. Delicate florals and stylish mirrors can add freshness to a stark bathroom.
Which bathroom vanities catch your fancy? What go-to elements did you add to your bathroom for a show-stopping space?
About Author: Whether it's a bathroom style that's modern, traditional or somewhere in between, California interior designer Kerrie Kelly has presented the plan to appreciative clients. Kerrie writes on her bath decor tips, including vanities, for The Home Depot. To review vanity styles referred to by Kerrie, and more, you can visit http://www.homedepot.com.