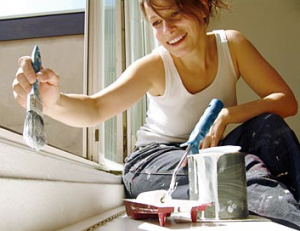 Too fashionable. The more modern and "hip" your remodels are now, the more out-of-date they will seem in 5 and 10 years. Skip trends, and instead go with classic styles that match your home. Classic will always be in and valuable to any home.
Quick design. Your value will diminish if the project is not well thought out and thoroughly planned ahead of time. It is worth the money to hire an architect who knows exactly what you will need to do for your project to be a success. You'll regret it later if you simply try to "wing it".
Over-investing in kitchen. Kitchens traditionally get the highest return-on-investment of any home project. They generally represent, however, only 5-15% of a home's value. Only do the work if it really needs it, and only put that percentage of money into the project.
Going green. Don't get us wrong, environmental care is incredibly important, but when selling a home, the high price of going green does not often pay off. They also are not known for being the most stylish products. Just make sure to know what you are getting into when you go green.
Keep the above findings in mind when you are brainstorming and coming up with your DIY projects!