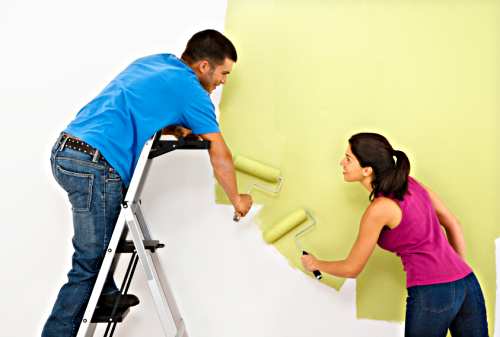 Have you ever wondered what your favorite room would look like with a different color wall? It is so easy to use paint to refresh and redesign a room. However, choosing the color that you just have to have is hard. You bring home paint chips and paint samples. You paint your wall with 5 different paint colors to see what it looks like before painting your whole room. But you still are not sure of your final paint color decision. 
Here are some great online paint tools that help you look at your room with different colors. This will help you figure out what works best for you and your room.
Chip It by Sherwin Williams allows you to take a photograph of your room. Then you choose from a variety of paint colors and test the color on your photo.
Personal Color Viewer by Benjamin Moore gives you the ability to look at suggested rooms and choose primary wall colors and accent colors.
Paint Calculator by Dunn Edwards offers you the ability to measure your room. Then you can purchase the amount of paint you would need for that specific room.
Virtual Painter by Vaspar also allows you to paint your room online.
Have fun experimenting!