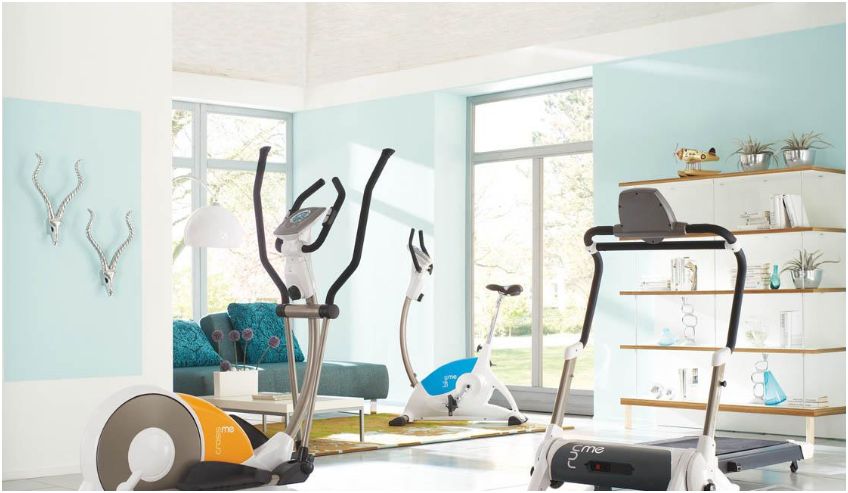 It is the New Year and one of the most popular New Year's resolutions is to get in better shape. What do you do when you need to manage the update of in home fitness rooms?
Space
First, you need to identify a space in your home that will support your fitness needs. Then you will need to understand the equipment you have or would like to purchase. Measuring your equipment to fit your rooms will be important. Establishing a specific set of space around the equipment is also important. If your space can only hold your equipment you risk not being effective with your new fitness regimen. To gain the most effectiveness from your workouts, you will need to extend legs and arms and possibly bending from the waist. Understanding the size of your family members and their reach will assist you in identifying the exact space you need. The human size, the equipment and ability to have an effective workout are important room measurement..
Electronics
Additionally, you will need to identify if you work out in silence or you prefer some noise. If you use an MP3 player with headsets, this is easy to attach to your workout wear. If you need a visual tool like a television or DVD player, you will need to make space for these tools. The positive is that televisions are so thin and able to be wall mounted, that not a lot of space needs to be reserved. However, you will need to determine the location of the television and the workout equipment to understand a physically safe way to view the television. You would not want to create injuries because you might be craning your neck to watch the television.
Flooring
Flooring is also another component to think about when identifying your in home fitness rooms. Many equipment manufacturers will also offer floor coverings to make sure your floors of any sort are protected. Additionally, you can find pads for these large pieces of equipment in your local sports store. And you would want them down prior to bringing the heavy equipment in to the home.
Cleanilness
Making sure your in home fitness rooms are clean is important. If your in home fitness rooms are not clean, bacteria can build up and cause illness. Your equipement will last longer with good cleaning. Make sure to wipe down your equipment and to follow your manufacturers suggested maintenance to ensure the longevity of the equipment