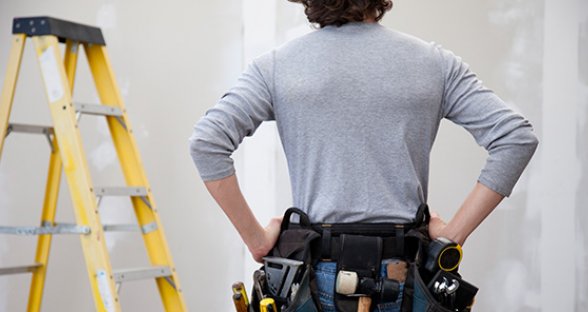 That small side table you bought and put together was one great victory. Now you want to redo the bathroom, but you have no idea where to start. We should all know how to put up drywall and fix plumbing, right?
Hiring a handyman can be one of the best decisions of your life. But the search for that perfect handyman can create a whole other set of concerns. The last thing you want is to hire someone and then have to spend more money fixing their mistakes.
Unfortunately, hiring a handyman to attack your walls with a power drill is pretty risky. You don't want to spend half your life trying to explain why the door should open the other way or invest a small fortune correcting the mistake.
To avoid a long and painful relationship with a second-rate handyman, use this guide to help you find the perfect person for the job..
Step 1: The Search
Finding a handyman isn't as simple as flipping through the phone book and calling the first person listed. You're inviting someone into your home and asking him or her to make major repairs, so you need someone you can trust. Here are a few helpful resources:
Friends and family. The best way to ensure you're getting a reliable handyman is to follow the recommendations of people you trust. Get in touch with friends or family members who have recently had work done, and ask whom they hired and what their experience was like.
Bulletin boards. Notice boards outside churches, the local chamber of commerce, and other public places can be great sources for finding professional handymen in your community. Once you find a few good candidates, ask around to find out who does the best work.
Online tools. Websites such as Angie's List and HomeAdvisor are perfect for harnessing the wisdom of the crowd to find quality handymen. Along with a list of contractors and contact information, you can investigate references from previous customers and browse reviews of their skills.
In this article, Elizabeth Dodson outlines the steps to you need to take to make sure you hire a handyman who will get the job done right the first time.