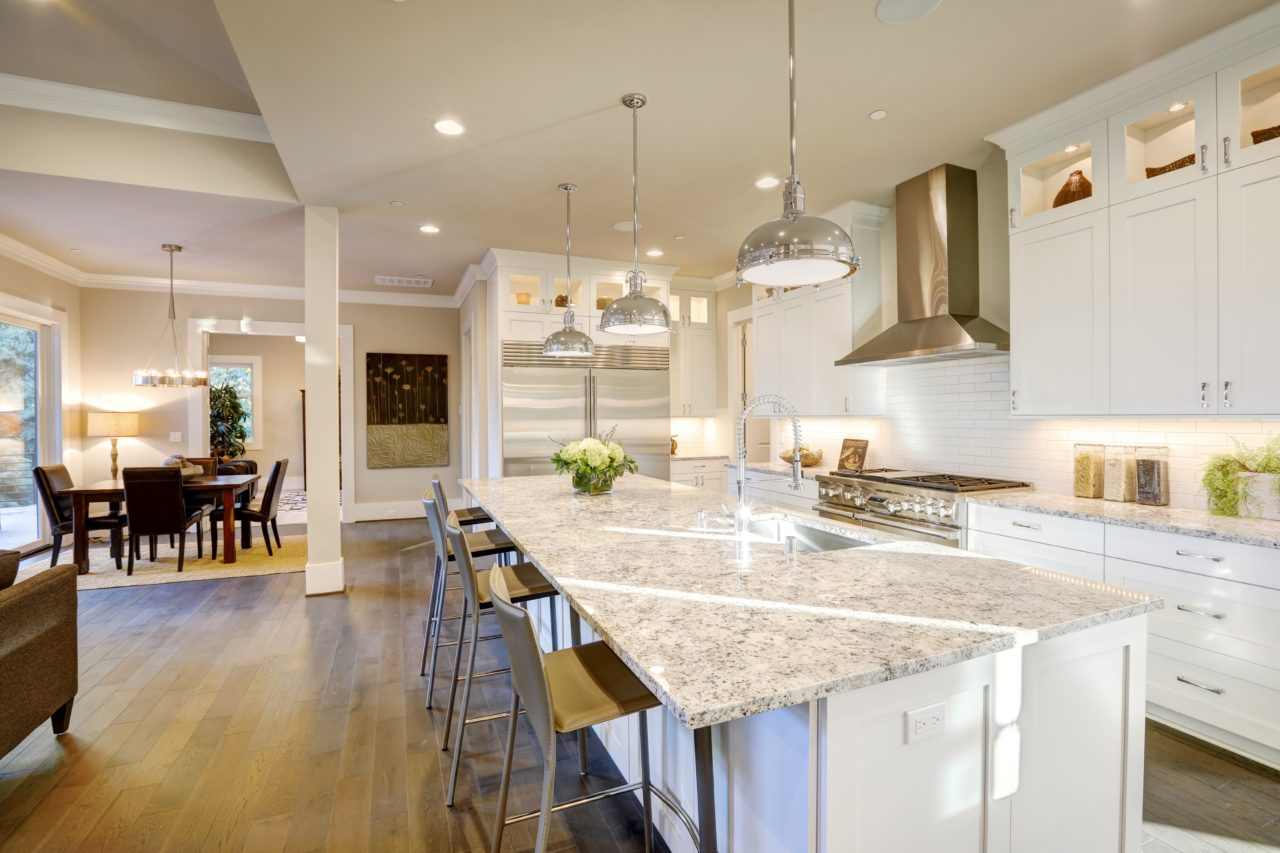 A full kitchen remodel is expensive and many people may not have the budget to complete a full overhaul of a kitchen. However, replacing your kitchen appliance can be the new and fresh look you need to jump start your kitchen investment.  Replacing kitchen appliances are necessary if your current appliances are worn and starting to break down causing inefficiencies. When adding new appliances keep in mind two key aspects of this project;
1. measure each existing kitchen appliance and determine the size of each kitchen appliance that can fit into the existing space
2. review your existing plumbing, gas and electrical connections.
These connections need to be compatible with any new appliances you select.
Project items for a kitchen appliance upgrade
Here is a list of the major appliances to budget and shop for as you proceed with your project. You may need one or all of these items, or you may decide to install one new appliance at a time as you determine your priorities.
| | |
| --- | --- |
| Dishwasher | Oven 2 |
| Fume Hood | Refrigerator |
| Microwave | Stovetop |
| Oven 1 | Labor |
How to install new kitchen appliances
Removing and installing these types of appliances will require the right tools and skills to manage plumbing, electrical and potential gas connections. Before removing your appliances, take the necessary safety precautions and turn off the necessary utilities associated with that specific appliance. For instance, when replacing refrigerators, turn off your water if you have any sort of ice maker or water line. If you have a dishwasher, then also turn off the water. If you forget to turn off the water, you will have a kitchen full of water causing more damage to flooring and cabinets. This could force potentially other replacement activities and increased costs to your project.
These appliances can be heavy and awkward, so be careful when you are moving old appliances out. And also be careful when bringing new ones in. Be careful not to damage other areas of the home like tile or wood floors in this process. Many appliance vendors offer delivery and installation services. It is worth considering if you question your ability to install your own appliances with your project.
Once you have all the necessary appliances installed, check to make sure everything is working properly. Next, document your warranty period. And finally, learn how to care for these new appliances.
Happy Cooking!