HomeZada users now have some new functionality that they can use when they are ready to sell their homes.  As our users track the details about their home, especially the physical structure or fixed assets of the home in the home inventory functionality, they can then use this information to market their home.  The rich data that a HomeZada user has collected to understand their home is the same detailed information to present to buyers when they are searching for homes.  This is a great way to engage buyers and showcase your home, almost like your online open house.
To use a Zada Listing, a HomeZada user would need to upload photos of their home with details about the rooms, the appliances, the finishes and more. The more photos and details, the easier it will be for buyers to determine if your home is right for them. Your real estate agent or an inventory professional can also help you enter in this information.  Once this information is in the system, you or your agent will walk through the Zada Listing wizard to determine which photos to showcase online.  Additionally, if you have tracked your maintenance and specific home projects, you can also showcase this information online.  In the wizard, you can also add the information about your real estate agent provided there information is in HomeZada Professional.  If your agent does not have a profile established in HomeZada Professional, suggest they do it immediately.  It is free for your agent to add their profile to HomeZada Professional.  They will also receive the leads of buyers for your property so that they can properly qualify them.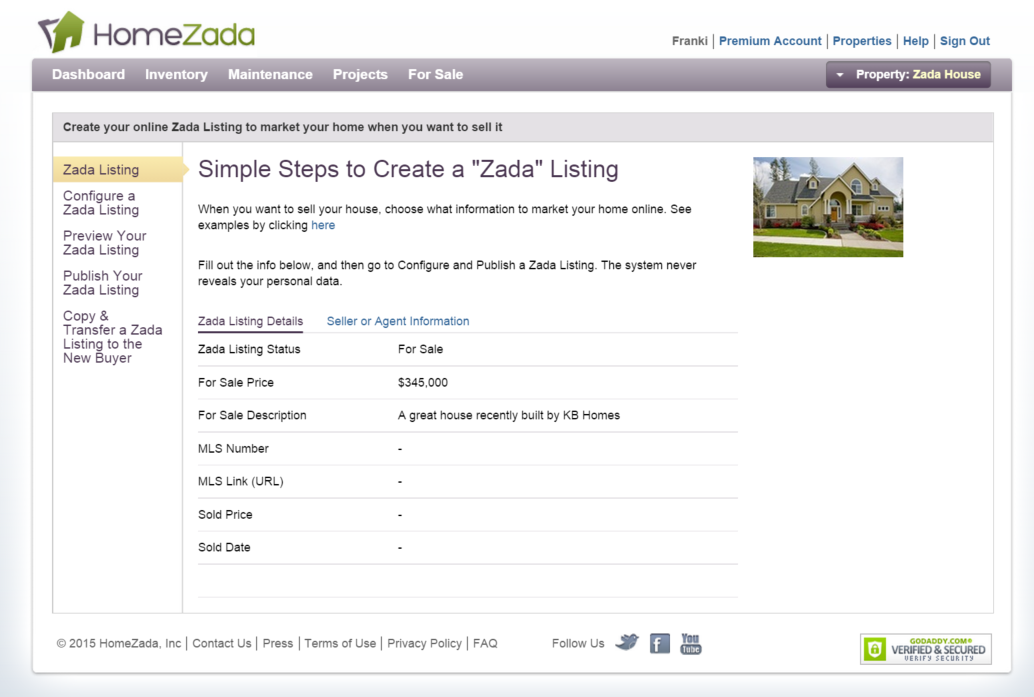 The wizard has a few steps that walk you through which photos you want to highlight and which spaces.  You have the ability to show an unlimited amount of photos on a Zada Listing making it easier for the right buyers to visit your home.  Please remember to keep your personal possession photos off a Zada Listing.  Buyers do not care about your personal possessions unless you are selling some of your furniture with the house.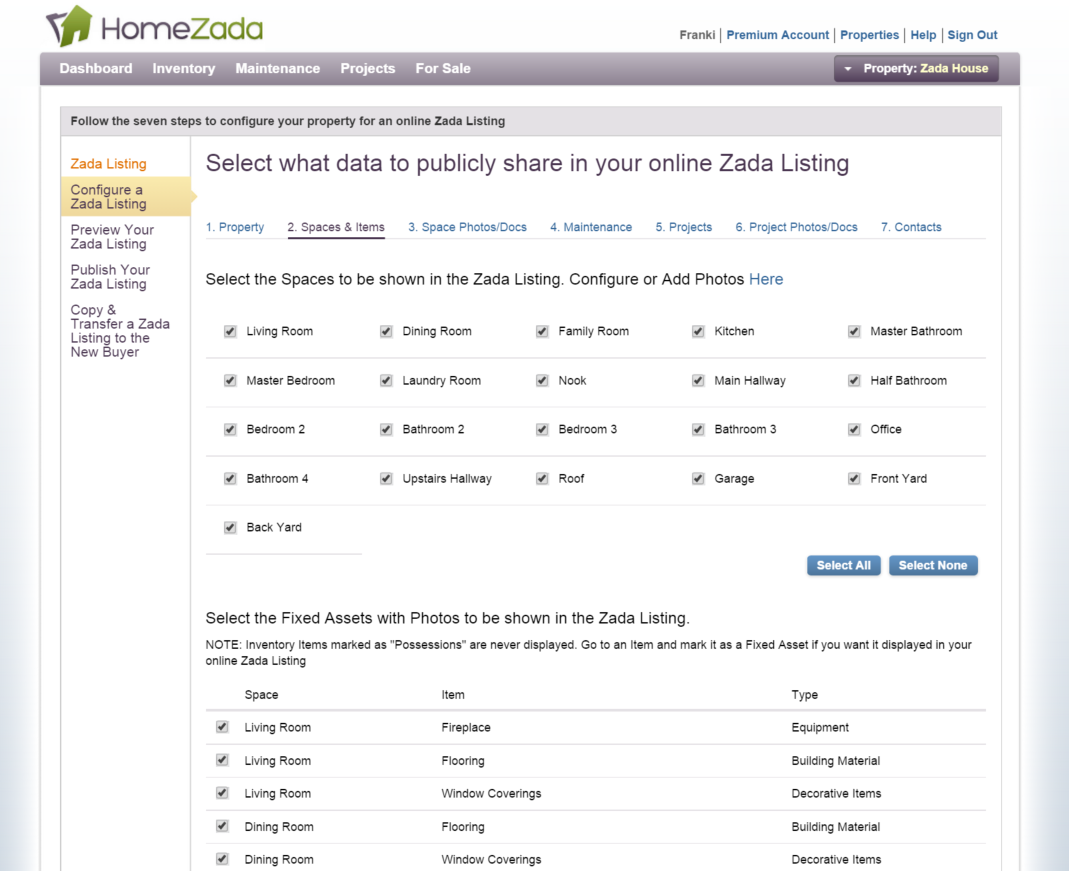 You can also highlight specific property documents that you think buyers would be interested in reading prior to making an offer on your home.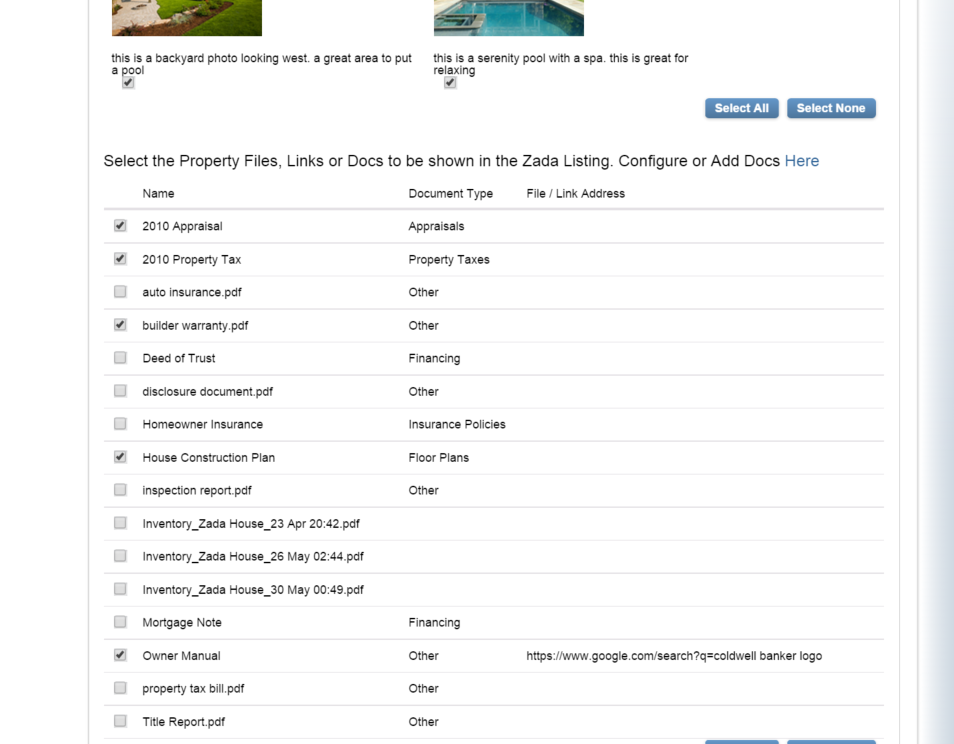 Once you have walked through the wizard, you will be able to preview your listing prior to posting it online.  This gives you the ability to make edits prior to posting and putting your best foot forward in your marketing efforts.  If you or your agent do have questions about your listing, please contact our technical support department to discuss. We can help you make the most of your Zada Listing.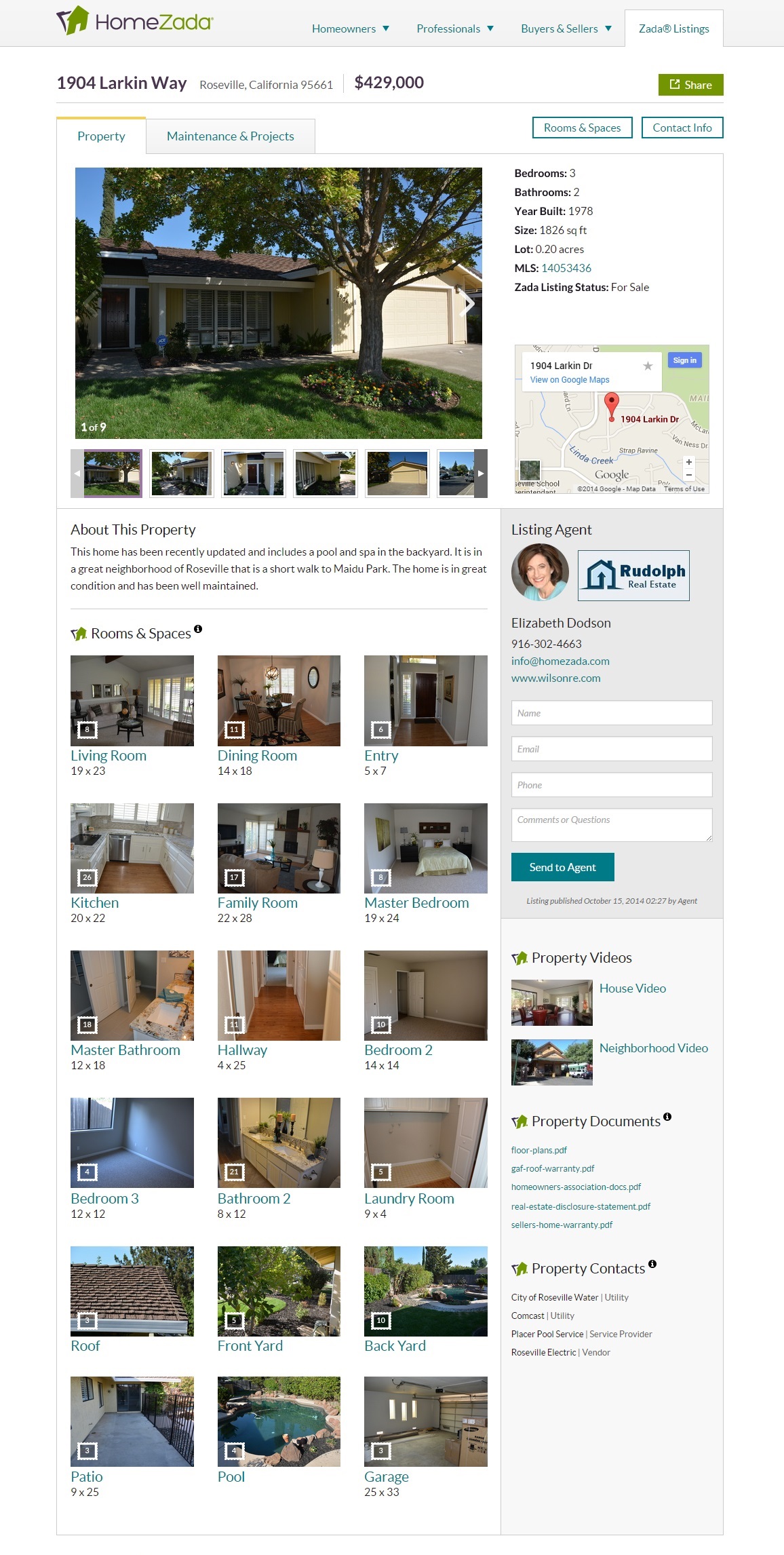 The benefits continue with a Zada Listing in that when your new buyer takes possession of the home, you or your agent can transfer the Zada Listing so that the buyer has an accurate account of the home they are buying.  With this digital home profile, say goodbye to boxes of owners manuals and real estate documents and say hello to going green and paperless.  All of this information can be stored in HomeZada giving the buyer a great view of the home moving forward, allowing them to manage the home as they live in it. A buyer can feel confident when buying your home because of all the great care that you took of your home.
Zada Listing helps sellers differentiate their home online while providing buyers more information to manage the home moving forward. For more information on this new feature, visit the HomeZada website where you can also see examples of Zada Listings.