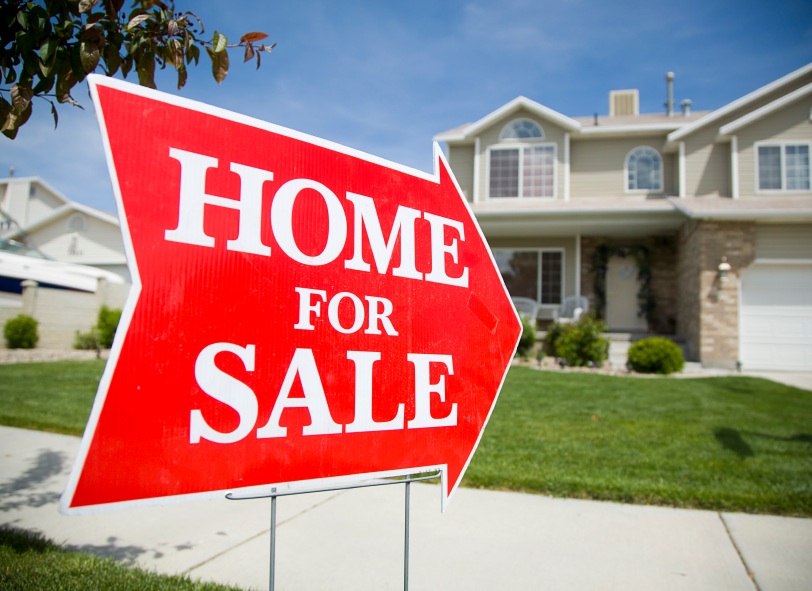 Over 5 million homes were sold in the United States last year. But, not every seller was able to secure the original listing price or took a long time to sell their home. Preparing your home for sale can be a bit involved, however there are a few steps any homeowner can take to help streamline the process and possibly even sell your home faster without spending a fortune on updating or drastically reducing their sale price. The following tips any homeowner can follow when readying their home for a sale.
De-Clutter Your Home
Homes sell faster when they are presentable, so organizing and de-cluttering your home is important.  If you have a lot of items in your home, try to pack the less frequently used items in a temporary storage unit or assign specific areas in your home with organizational bins to make your home look more spacious and well organized. Taking a second look at what you own and possibly selling or donating those items that are no longer used can also clear away the clutter. This is sure to sell your home faster.
Smell It
Every home has its own unique scent. You might not even notice how your house smells anymore if you have been living there for years. Bring in a group of friends you know who will be honest with you and ask them to smell your home. If they detect any foul odors install air fresheners, have your rugs and furniture cleaned, clear your drains and open the windows to let your home air out for a day. Bad scents would hurt your ability to sell your home faster.
Change Your Sheets
Updating the bedding in your home can be a quick and inexpensive way to make it appear updated and stylish. Look for classic colors that could appeal to any buyer, avoid patterns that are too bold and busy, but do not be afraid to try a new trend either. Remember that lighter colors will make a room look larger, cleaner and brighter.
Maintenance Checks
Conducting maintenance checks on your home will help you understand what will need to be repaired prior to putting your home on the market. Documenting these recent repairs will also show new potential homeowners that you have taken care of the home and could quite possibly help your home sell faster.  Maintenance repairs can also increase the efficiencies within your home like reduced spend on electric by updating, fixing or cleaning your HVAC equipment.
Clear Out Your Garage and Basement
When you organize your house avoid throwing the boxes into your garage or basement for storage. It is the small details that sell a home and if a buyer can glance into your basement or garage and see it sparkling clean and organized they will feel like they can live there in the same conditions. If your basement and garage are not finished considering giving them a quick coat of paint and washing them out with the garden hose to make them more presentable. Finally, invest in storage solutions to store tools, garden equipment and toys so they are not scattered about the floor.
Hang Mirrors
If there are areas of your home that feel dark and cramped look around the room and see if there are any natural places you could hang an accent mirror on the wall. This will serve a dual purpose. One, it will bounce light around the room making it appear brighter and it will instantly make your room look larger.
Showcase Your Patio Furniture
More people list their homes and purchase new homes during spring and summer creating a prime opportunity for you to make your outdoor space a selling feature of your home. Use a scrub brush, soap and garden hose to remove last year's grimy build up. Purchase a few new cushions to make your furniture look soft and welcoming and consider using an outdoor rug to define the space and add another pop of color.
Understand your Schedule
When selling a home, you have to show your home to prospective buyers.  Understanding your hours and your families' needs, you will be able to set the proper expectations with your agent and prospective buyers when they can come to visit your home. You will have to review whether you and your family have flexibility in your schedule for some potential last minute showings.
Simple tips can go a long way in making sure you get the most from your home investment. To sell your home faster follow these tips and others.