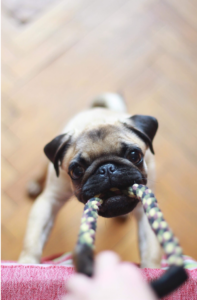 Who hasn't had a dog tear up a toy within hours…sometimes minutes…of bringing it home?
And with the cost of dog toys, if this happens a lot with your pets, you'll spend more money than you'd like replacing each one they destroy.
Fortunately, there are a lot of things you probably have in your house, right now, that you can use to make a fun, stimulating toy for your dog.