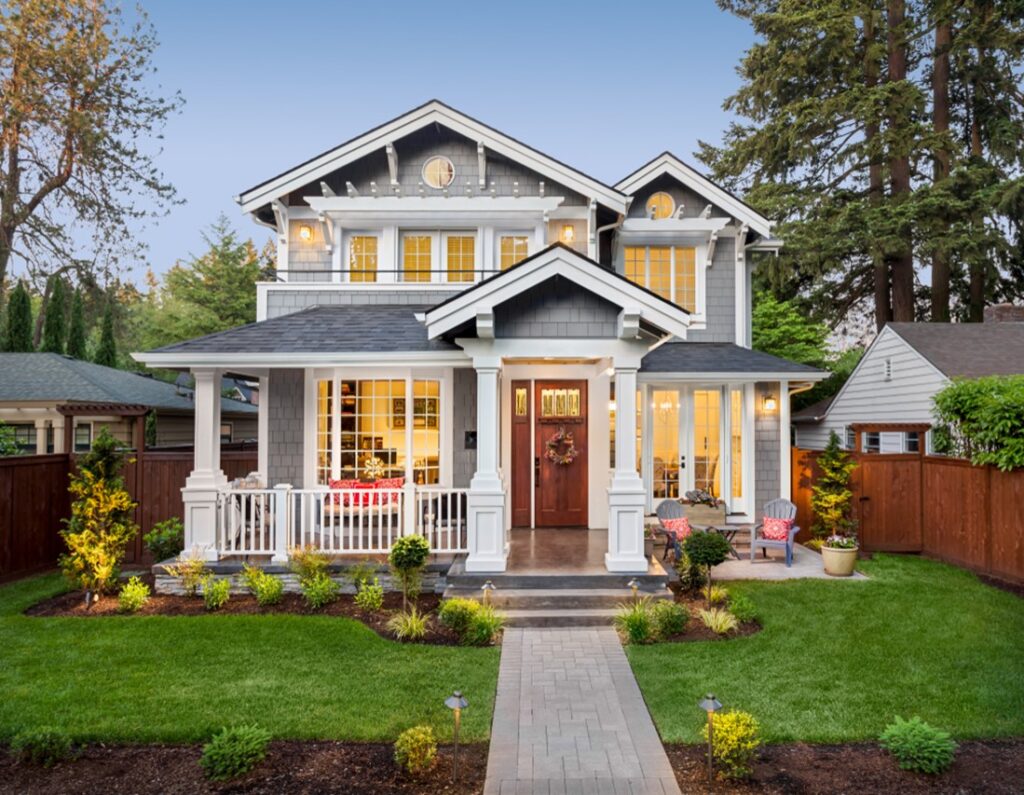 If you're thinking about selling your home, this might be your chance to break into the market. In June of 2020, the National Association of Realtors saw existing home sales climb by 20 percent. How long this streak will last is anyone's guess. But if you want to sell, you might come up against some stiff competition. So, what can you do to entice potential homebuyers? It all starts with curb appeal. To make a great first impression, here are 12 simple ways to boost your home's curb appeal to help it sell fast!
1. Put Out Planters
On the front door stoop, put out a few thoughtfully placed planters. Choose planters in various heights and sizes for a charming, eclectic look and fill them with perennials to add some colorful blooms. For more traditional homes, create some symmetry, placing large pots with boxwoods or juniper bushes on each side of the front door.
2. Paint the House Siding
If you have the funds, painting the siding is an investment that pays off. While this is a more expensive curb-appeal booster, it can make an outdated home look practically brand-spanking-new. Just in case, always check with your homeowner's association to get the color approved. After that, hire some professional painters to get the job done as efficiently as possible.
3. Trim Shrubs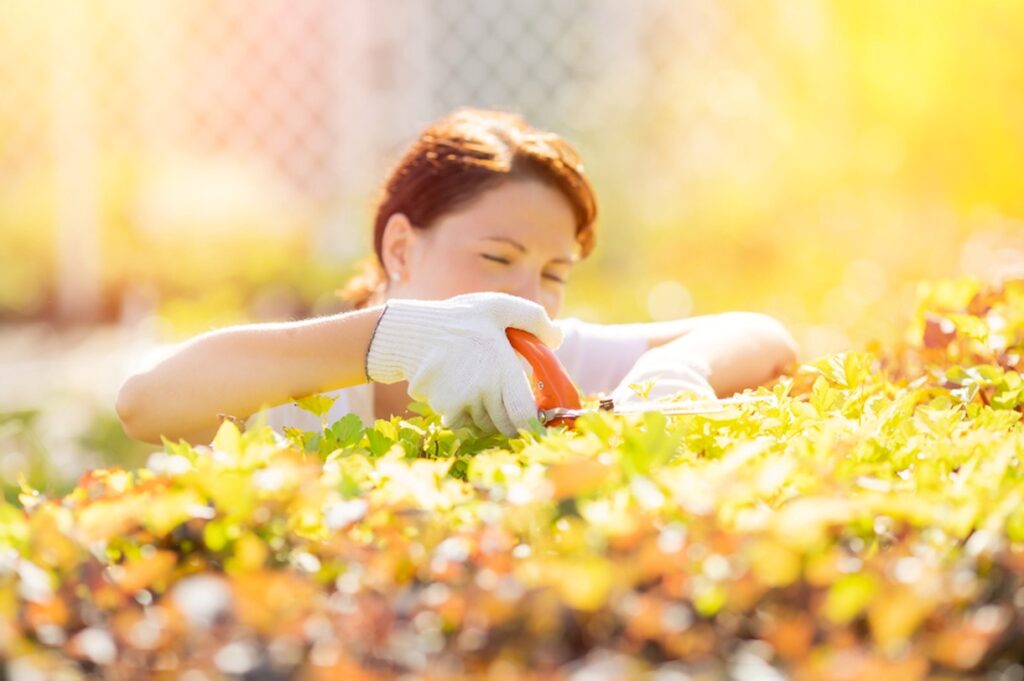 If you have some overgrown shrubs that appear a bit too crowded, give them a quick trim off the top. And let's be honest, quite possibly the sides. Trimming your shrubs can make your landscaping look more maintained almost instantly. Plus, it's a very easy fix to boost your home's curb appeal. In addition, it also allows prospective buyers to see any windows or architectural details the thick shrubs might be blocking.
4. Pressure Wash Paths and Decks
Rent a pressure washer from your local hardware store and give any grimy, dirty areas a good cleaning. A pressure washer is strong enough to remove anything from mold and algae to stains. To really boost your home's curb appeal, be sure to pressure wash everything from the driveway to the backyard deck to the siding. The siding should especially be sprayed if you don't intend to repaint.
5. Give the Front Door a New Coat of Paint
Speaking of paint, apply a fresh coat to your front door at the very least. A new coat of paint on the main entrance where potential buyers will come and go can make a great first impression. Choose a bold color that makes your home truly unforgettable, such as a poppy red or navy blue. A black doorway can make gold hardware really shine, too.
6. Revamp the Walkways
Don't just pressure wash the walkways, but give them a good update as well. If your walkways are made of boring cracked concrete, create a little distraction with a bordering garden bed or lush groundcover plants. Alternatively, you could also replace it with a more aesthetically pleasing material such as flagstones or pebbles. Add some solar panel ground lighting, too.
7. Upgrade Exterior Lighting
Proper lighting can go a long way. From the walkway path to the front door to the landscape lighting, it pays to be mindful and accent specific areas. For instance, if you have outdated sconces along the porch, it may give this otherwise inviting area a gloomy look. Instead, replace them with something brighter. Make your porch really stand out with a modern lantern-style pendant. Consider the finish of your lighting fixtures as well, replacing brass with something more modern like oil-rubbed bronze.
8. Update Hardware
Along with the lighting, go ahead and update any hardware to match the new finish. Discover the more current finish trends like brushed nickel or go with something that adds contrast to your newly painted front door. Replace everything to give a consistent look, including the door handle, deadbolt, knocker and even the doorbell. If you have step railing or a mailbox, be sure to give these items an update as well.
9. Add a Seasonal Wreath and Welcome Mat
Just because your house is on the market doesn't make it less of a home. Give it some much-needed life and lend a personal touch with a seasonal wreath and welcome mat. This not only lets buyers appreciate the homey vibe, but also provides a means (and subtle suggestion) for them to wipe their shoes before entering. Consider sprigs of lavender and eucalyptus during the spring, sunflowers during summer, maple leaves for autumn and, of course, for winter hang a natural pine wreath to add a fragrant scent as they open the door.
10. Add New Fencing
If you have an outdated, rusty chain-length fence or a wooden picket fence with broken posts, it's time to give them an update. An exposed chain-link fence might be okay in the backyard, but to boost your home's curb appeal, conceal it with a lovely trellis, allowing climbing vines to take over. For wooden fencing that has broken or rotting posts, repair them or replace them entirely.
11. Widen the Porch to Add Seating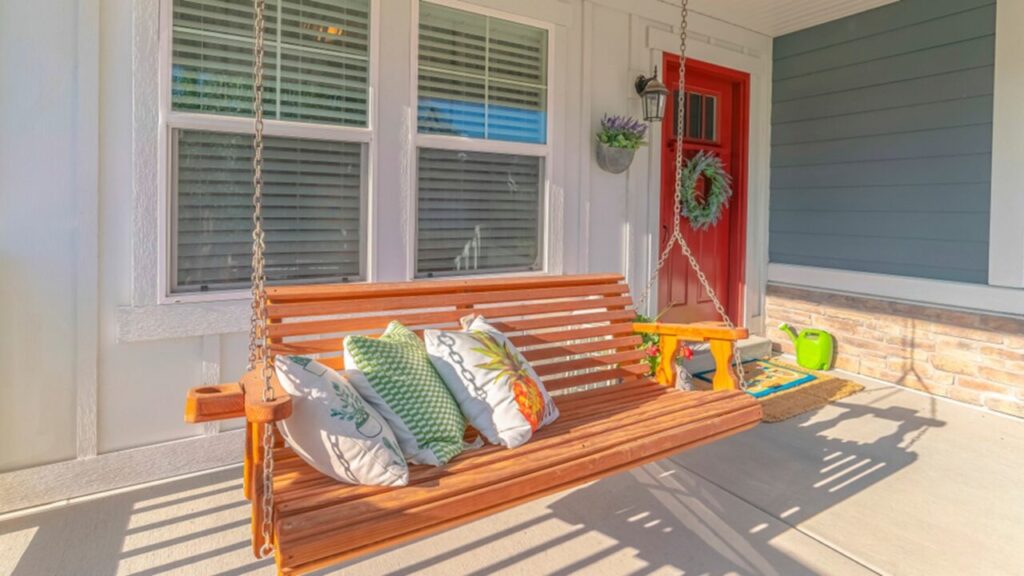 Some older homes were built with narrow porches. If this is the case, open up the space to allow for more room. This not only creates more outdoor living space but also offers huge curb appeal. An easy construction project, it's much more affordable than other renovation demands like a new roof and can give you a lot of bang for your buck.
Once you widen and open up the porch, dress it up with some classic rocking chairs or a bench swing with a nearby side table. This way, the home looks like the street has friendly neighbors who occasionally stop by to chat. Adding some seating to the front porch can also give potential buyers a place to rest and discuss and submit an official offer if they're interested. You could also hang some potted fern from the overhang to give some greenery and a bit more privacy.
12. Add or Paint Shutters
Accentuate your windows by adding or painting shutters. Adding shutters can make windows appear much larger and add some dimension to your home. Match it with the new front door paint and you can really boost that curb appeal.
If you like this post, check out these:
3 Ways to Remodel Your Home for More Curb Appeal
5 Tips to Improve the Curb Appeal of Your House