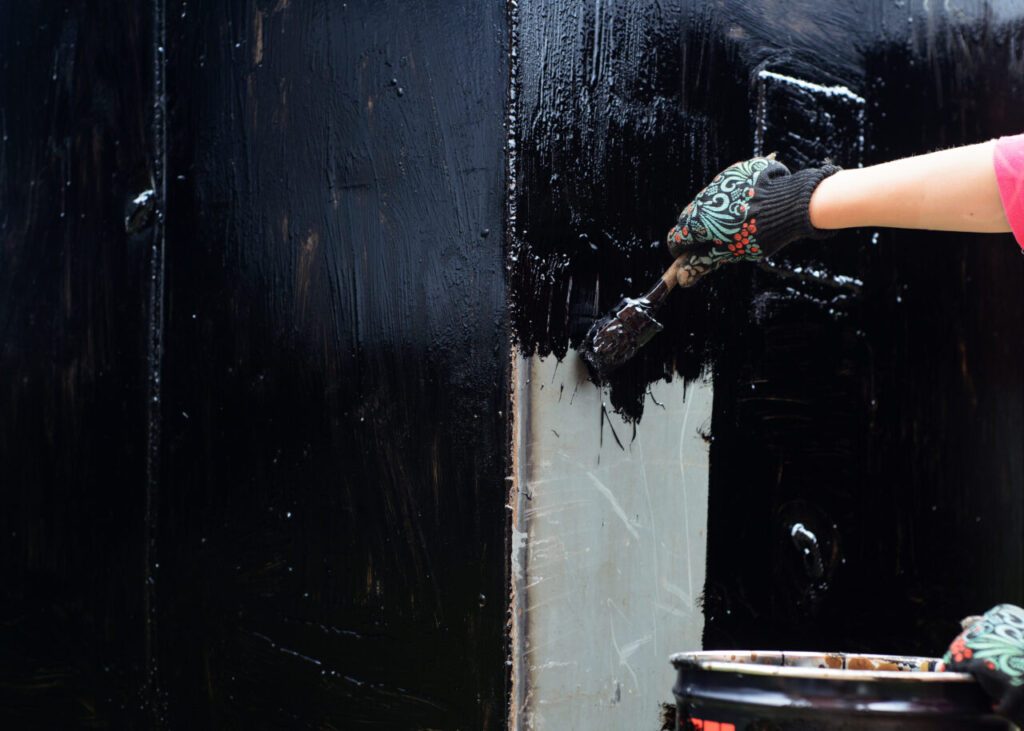 A year-round dry basement is what all homeowners desire. While a few puddles here and there may not bother you if you're merely using it for your furnace, water heater, washer, and dryer, you still need to ensure that small cracks and leaks won't transform it into a flooded basement when rainy or snowy season kicks in.
It is all the more essential when you plan to transform it into a livable space such as a personal gym, man cave, or home office. Aside from increasing your home's floor area, a dry basement also ensures that your foundation and upper floors remain intact. Keeping this area moisture-free also contributes to your family's well-being, as it prevents molds and insects from invading your space. You can get a dry basement and keep your family healthy when you include basement waterproofing to your home project list.
Basement Waterproofing Guide
You'll need the help of professionals like https://directwaterproofing.ca to keep basements dry, especially in areas that experience rain and snow like Toronto and other nearby locations. Basement waterproofing refers to the combination of several techniques. It includes understanding your home's water protection measures, the types of materials you need to apply or install, along with how you can maintain ideal conditions so you can enjoy your basements all year long.
The Three Rings of Water Protection
Basement waterproofing is not only a band-aid solution for water seeping in through cracks. It involves keeping moisture at bay long before it even reaches your house. Think of them as protective rings that all work together to ensure your home basement is dry and comfortable.
Outermost Ring: Yard and Earth
The outermost ring is the area outside of your home that includes the earth next to your house. When the soil beside your house becomes saturated, water will move towards your house. You wouldn't want that to happen, so you'll need to stop the water before it gets any closer.
Middle Ring: Water-Protection Fixtures
The middle ring includes the foundation wall, drainage systems, and window well covers. This layer has all the water-stopping mechanisms in place to prevent water from creeping into your home.
Inner Ring: Keep Basement Dry
The third ring includes your basement and everything you have installed to keep it dry—foundation coatings, sump pumps to drain excess water, and dehumidifiers to ensure ideal humidity levels.
Once you understand that basement waterproofing extends beyond your actual basement to the area outside your walls and homes, you'll be able to install appropriate waterproofing materials to ensure protection from leaks to floods.
Types of Waterproofing Material
The basement waterproofing material depends on which layer you want to work on.
1. Yard Work
Experts usually begin by grading the earth around your home, which slopes away from your foundation wall. Yard work and exterior waterproofing can be expensive and time-consuming. It may even affect landscaping, but in the end, external remedies work best to ensure water does not cause damage to your basement and compromise your home.
2. Exterior Waterproofing
Install the following materials as part of your annual home maintenance list to direct water away from your property:
– Gutters and downspouts to direct water into sewer pipes.
– French drains in areas where water accumulates or moves back toward your home.
– Additional barriers that hold back water for low-lying and flood-prone areas.
<Install window wells and covers to keep away debris and keep the soil from collapsing.
<Include a drainage mat to relieve pressure from the walls and foundation. The mat guides water into the drain structure.
<Damp-proof your wall with asphalt or apply an elastomeric coating several times on the walls until your reach your desired thickness.
This waterproofing phase also provides professionals with an opportunity to inspect your walls and address cracks or gaps.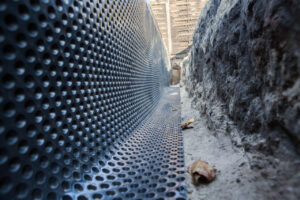 3. Basement Interior
Roll waterproofing coating on the insides of concrete blocks or walls. You can also manage seepage and control flooding issues with sump pumps. In addition to sump pumps, basement waterproofing Toronto also recommends installing a dehumidifier to ensure ideal humidity levels in your basement. These devices ensure that moisture levels hinder mold and mildew growth.
Maintenance Work
Once professionals such as basement waterproofing Toronto have installed the necessary fixtures, it's your job as a homeowner to maintain them so you can enjoy your dry basement for longer. Make sure to check your drainage systems before rains or snow come and ensure that sump pumps are correctly working. You may also need to inspect your window well and cover or repair your French drain to ensure that water flows away to sewer pipes and not into your basement walls.
Conclusion
Waterproofing your basement begins with understanding where and how you can keep water away from your home. The three rings of protection and the equipment you install in these respective zones work together to ensure that your basement serves as a livable space for you and your family.
About Author:
Andrew Simons is a waterproofing expert. He works for a construction company and imparts his knowledge through blogging and guest posting. Andrew loves woodwork, painting, and gardening. He loves swimming, scuba diving, and other water sports activities too.
For article on home care, check out these:
5 Reasons Why Home Maintenance Matters So Much
Creative Ways To Remodel Your Basement