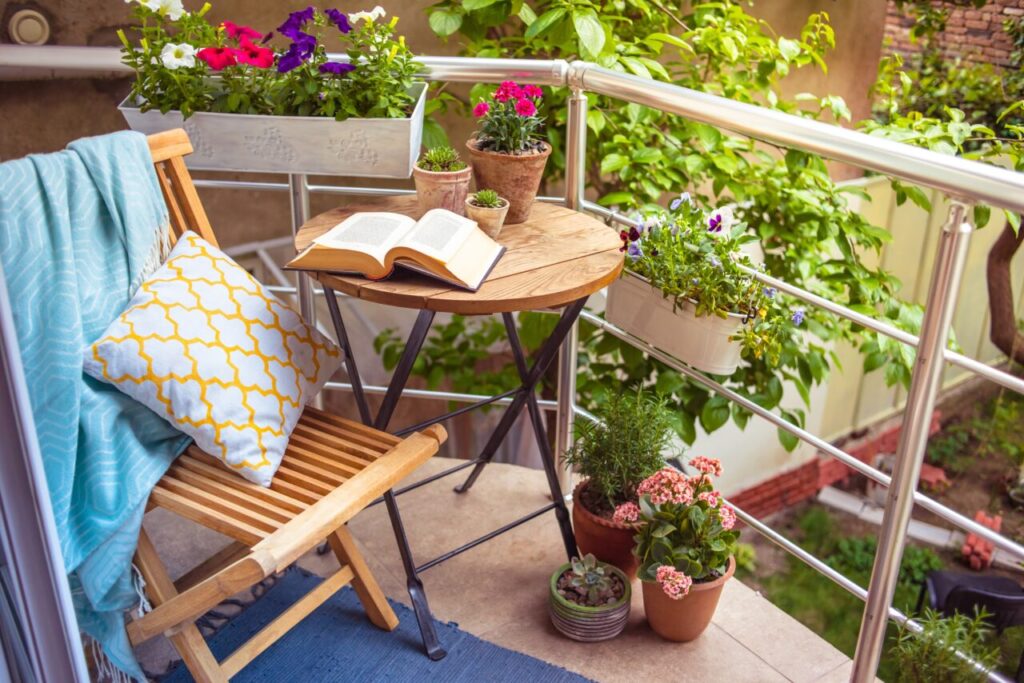 Summer is the perfect time to spend outdoors. A beautiful patio or deck can be a great place to relax in the sun or enjoy a meal with friends and family. Whether you're barbecuing with friends or just relaxing in your backyard, a well-decorated outdoor space can make all the difference. Here are some tips on how to create an inviting outdoor venue for you and your loved ones to enjoy!
1. Choose Comfortable Seating
Choose comfortable seating that you and your guests can enjoy. Consider adding outdoor furniture like chairs, couches, or lounge chairs, so everyone has a place to sit. Consider hanging swings or hammocks instead of traditional seating if the space is tight. You can also choose outdoor cushions and pillows for added comfort and style.
2. Select the Right Lighting
When it comes to lighting, you can choose from a variety of options. For example, string lights are great for creating an inviting atmosphere and are easy to install. Lanterns or candles also create a cozy ambiance that is enjoyable in the evening. You may want to consider solar-powered lighting options as well. Choosing the right lighting fixtures can make a massive difference in the overall look and feel of your outdoor venue.
Outdoor Lighting Tips That Can Help Create the Perfect Outdoor Venue
– Be strategic. Position lights near and far, so they can provide a good balance of light and shadow. You should also choose the right type of bulbs that are designed for an outdoor environment. Choose soft white bulbs, as these will create a warm and inviting atmosphere.
– Make use of the landscape. Consider using pathway lights to draw attention to particular features or plants if your outdoor space includes a garden. You can also add some lights around pools or ponds for added drama and ambiance.
– Create focal points. Use lighting to highlight specific areas of your patio or deck to which you want to draw guests' attention.
These tips will help you set the perfect outdoor venue for entertaining your family and friends. With some planning and the right lighting, you can enjoy time outside in style! To help you get started, Blingle can help you decide and install the right lighting fixtures for your outdoor venue.
3. Add Greenery
Adding greenery to your outdoor living space can help create a lush and inviting atmosphere. Consider adding potted plants, hanging planters, or window boxes with colorful flowers. You can also add trees or shrubs for shade or privacy. Doing this will not only provide aesthetic appeal but also boost the environmental benefits of your outdoors.
4. Create an Outdoor Kitchen
If you love cooking outdoors, consider creating an outdoor kitchen. An outdoor kitchen can be as simple or complex as you like. Invest in a decent grill and some countertop space to make food preparation easier. Add a bar area with seating so your guests can relax while you cook. You could also include a pizza oven or smoker for that authentic smoky flavor.
5. Make it Your Own
Adding your personal touches can make your outdoor space truly unique. Consider hanging ornaments, adding a fire pit, or installing a water feature to create the perfect atmosphere for entertaining. You can also add colorful accents like custom lights and decorations for added flair.
Creating an inviting outdoor venue can be a great way to spend time with friends and family during the summer. With some planning and effort, you can transform your backyard into a beautiful oasis that everyone will love. Follow these tips to get started on creating a cozy outdoor space this summer!
10 Clever Open Home Hacks for Your Outdoor Spaces
7 Paving Designs for Your Outdoor Space