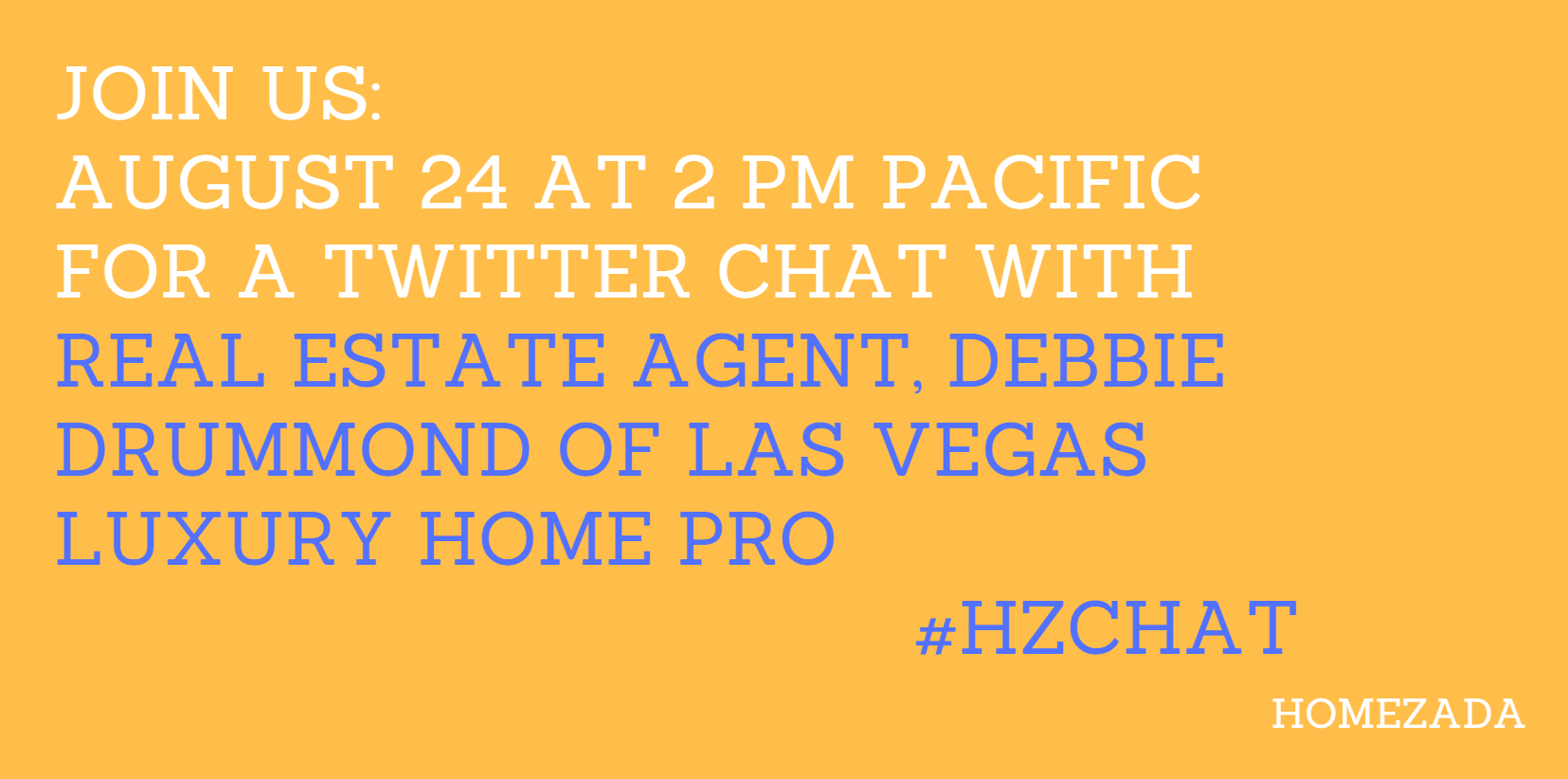 Join us today at 2pm Pacific for a Twitter Chat with Debbie Drummond. Debbie is a long term real estate expert that brings her experience to our Twitter Chat. Today's guest, Debbie will talk to us about real estate in her area of Las Vegas. Debbie Drummond has been a full time Realtor in Las Vegas since 2003. She's seen the boom, the bust and now the recovery. Along with her company, Las Vegas Luxury Home Pro, Debbie specializes in residential real estate and has sold properties ranging from $40,000 to $5 Million. Learn what tips you can leverage if you are in the market to buy or sell a home.
Topics of Conversation
With Debbie's experience she brings a wide array of real estate experience in a market (Las Vegas) that has seen its ups and downs. The recovery is good in Las Vegas and the real estate market continues to improve. Debbie shares here tips on how she successfully works with clients to meet and exceed their needs
Follow HomeZada on Twitter and learn from Debbie and others on how to manage the details of your home, the buying and selling of your home, and all the best tips on home management.