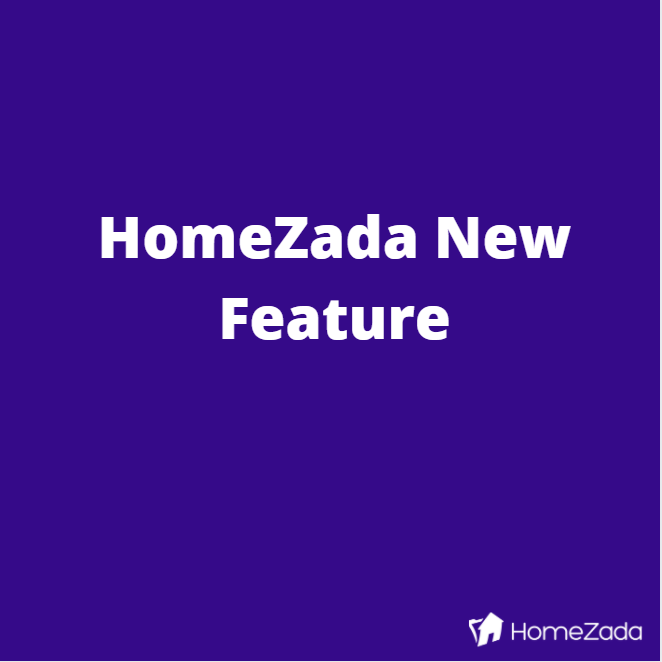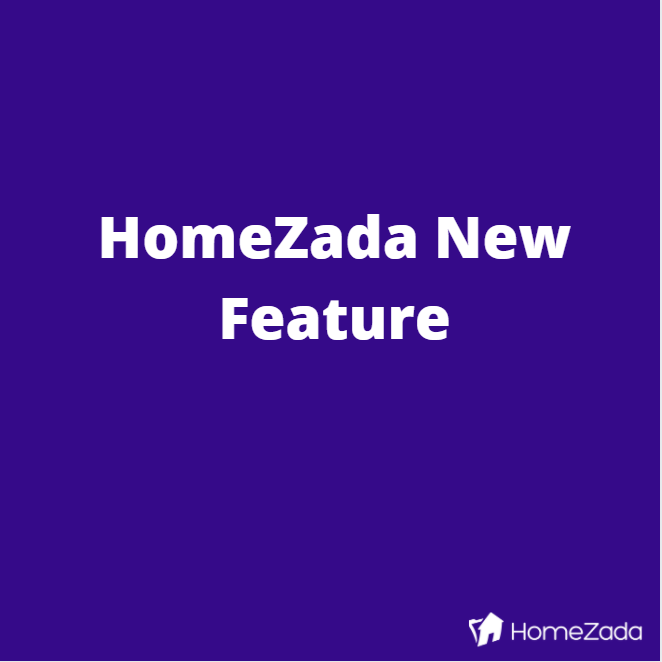 Many people have a second home that is a rental property. This rental property adds additional income to their personal finances. In addition, other people may have partial rental income from their primary residence through home sharing platforms like AirBnb.
HomeZada has added the ability to budget for rental income. This new feature provides a better financial analysis over how much is rental income versus total expenses that an owner has to cover. The difference is the net income on the property.
Annual Budgeted Rent
Below is an example of our latest report showing total annual budgeted rent versus the sum of the total property related expenses.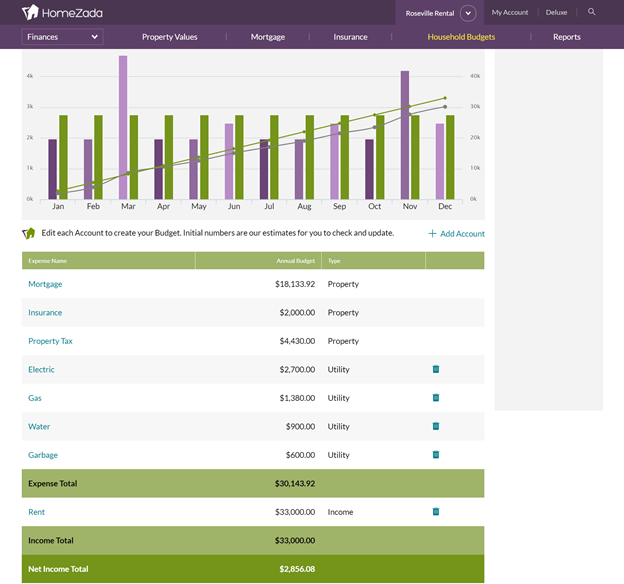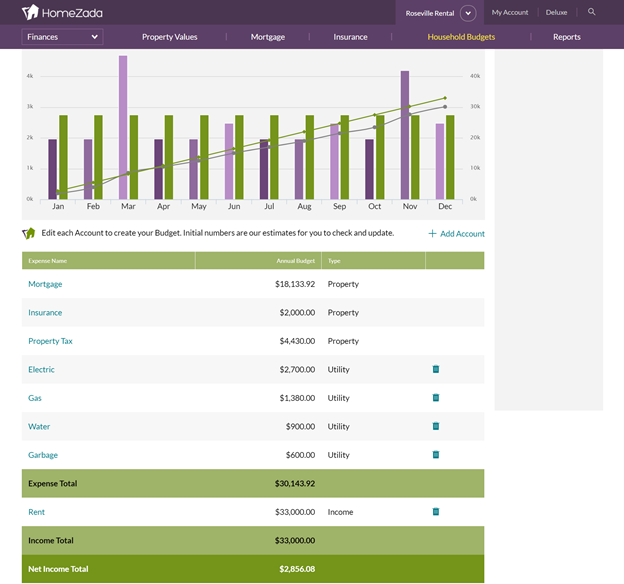 Many people have a goal that leverages rent to provide more income than the total expenses. While other people are in the situation leveraging rental income to cover some of the property expenses but not all. HomeZada is flexible enough to handle the different financial objectives people have when it comes to rental income.
How it Works
Here is a quick rundown over how it works. From the Finances dashboard page, select the Household Budgets item. Then click "Add an Account".
Here is where you can add a household budget for rent, enter in the name of the renter, and enter in the amount and the frequency of rent payments. Most rental payments are monthly. The key is to use the "Type of Account" field where you want to select "Income."
For many people, owning multiple properties is an important aspect of their financial goals. HomeZada makes it easier to get a better financial picture over properties that generate rental income.
Manage More About Your Rentals with HomeZada
You can use HomeZada Deluxe to track your multiple properties. Manage your home maintenance tasks for your rental properties using HomeZada. Get reminders on your maintenance tasks send directly to you making managing your rental properties easier.
Here are is what else you can do in HomeZada.
Discover How Agents Can Use HomeZada to Improve Their Business
HomeZada New Property Market Analysis Report