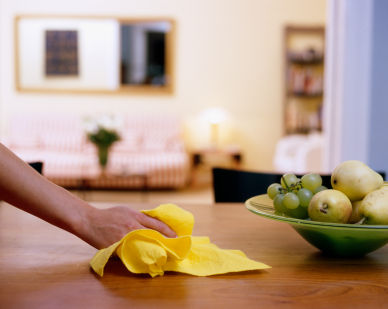 It is that time of year, when germs start invading our homes. What can you do to create clean air during these times? Included are some tips that can help you maintain clean air in your home.
Steps to Clean Air
1.  First step, keep your floors clean. Regular vacuuming is a great way to make sure the pollutants are removed from your home.
2. Next, clean your home's air filters. Replacing your filters each quarter is a great way to make sure your air is clean. By changing your air filters, your air conditioning and heating units will operate more efficiently. You can leverage HomeZada to help remind you when to replace your filters using the home maintenance schedule.
3. Dust often. That's right, get your duster out and make sure you collect all the dust so that it cannot sit on your furniture. We use the new Swifter Dusters, but any duster will work.
4. People often forget to dust or vacuum their sofas and chairs. Vacuuming your cloth or soft pieces of your furniture will help remove nasty germs.
5. And wash your linens regularly to keep them fresh and germ free. Many people forget about their linens like table cloths, place mats or washable napkins. It is good practice to wash these regularly or at least get them dry cleaned.
6. If you smoke, it is best to do smoke outside the home. Smoking carries chemicals and other by product components  that can cause lung irritation of yourself and your family.
7. Investing in an air purifier will help eliminate the germs and pollutants in your home. These products can be purchased and attached near a furnace unit to clean the whole home or you can by stand alone room by room air purifiers.
These are simple steps to clean air! Stay healthy! And if you do get a touch of the flu or cold, take your Vitamin C and chicken noodle soup.