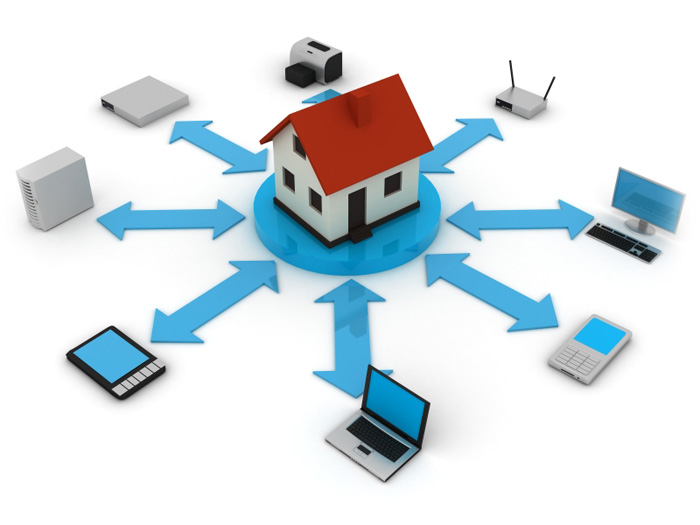 In a world where technology is helping us track our fitness regimen, our calendars, our friends and family, our travel and so much more, we have opportunities to use technology to better manage our homes. Electronic home management or smart home technology is gaining popularity. Here are some of the electronic home management solutions that you may consider for your home. 
Water
Water usage is a large issue in parts of the US due to drought situations. But wasting water in your home can easily be controlled by some of the appliances in your home. Faucet makers like Kohler and Moen are offering hands free or motion sensored faucets. These faucets control the amount of water and the amount of time the water is running. As a result, this creates efficiency in water usage in your kitchen.
Also using water shut off sensors to prevent increased water leakage in your home. These sensors can also help with water consumption and efficiency. Using a water leak alarm in bathtubs can also help prevent over usage of water and damage to your home from leaks.
Electric
Using motion lighting in various places of your home creates a smarter usage of the electricity through out your home. Additionally, using lighting systems that can be managed and monitored from your mobile phones or tablets like AT&Ts Digital Life System can help manage your excess use. This system can also trim the use electricity in your home. As a result, your energy bill and energy consumption will be less.
With heating and air as the number one consumption of energy in your home, tools like Nest thermostats can help monitor your home and those in their homes by preferences they set in the system. Additionally, using your mobile device to control the settings remotely is an added benefit to managing comfort and energy efficiency.
Security
Using technology to manage your home has been happening for some time and it is getting better. Companies like ADT can make a visit to your home, understand your needs and install a solution that fits your needs. They have systems that allow for remote camera management, all from your tablets.
Making sure your doors are secure and protected is one of the highest priorities in home security. The Kwikset Keyless Fingerprint Lock makes it easy to enter in your home as a homeowner. This system programs your fingerprints for entry and keeps the intruders out. This is an easy to install lock with technology benefits.
Home Document Management
Managing all the papers around your home can be challenging. It also comes with a price that involves having too much paper in your home. Using online systems to track your home documents, the service providers your work with, your project inspiration. There are many solutions that can support home document management and help reduce the amount of paper in your home.
However you decide to create efficiency in your home, there are a multitude of technology solutions to help your efforts.