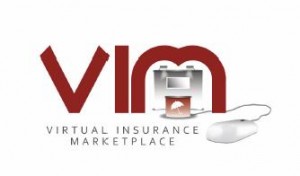 The 2012 Virtual Insurance Marketplace is a virtual trade show that will be live February 8-10, 2012. A virtual insurance trade show is similar to a traditional trade show, but it is held completely on the Internet.
The Virtual Insurance Marketplace offers everyone—from presidents, CEO's and insurance agency principals to insurance brokers and agents and office staff—the opportunity to check in during the three-day event. Registration is free; lifted cost restrictions open up the trade show to those who often do not have the luxury of attending them, including CSR's.
"One of the many great attributes of a virtual tradeshow is that you can have several or all of the people from your office attend," reports Anita Nevins, founder and organizer of the Virtual Insurance Marketplace. "CSR's rarely get the chance to leave the office and talk with markets at tradeshows. With a CSR's involvement in the day-to-day operations of an agency, they may look at products and services available to them with a different view than the agency principal or management team. A virtual tradeshow opens up so many opportunities for retail agencies to optimize their time and conserve their budget."
Sponsors and exhibitors at the 2012 Virtual Insurance Marketplace will be targeting many of the insurance materials and presentations in their booths directly at this important subset of the insurance industry.
HomeZada and other exhibitors are given a virtual storefront where attendees can click on a virtual booth and they can choose to; download the exhibitors information and brochures, watch video clips and text or video chat online with sales representatives. They can also ask questions and get real-time answers through chat or email, as well as watch live and/or recorded presentations in the various meeting rooms.
If you are attending the virtual trade show, find our booth and ask us any questions you might have about HomeZada!
[youtube http://www.youtube.com/watch?v=yy8LbY1yjLE]